fishing friends 5
Posted 10-12-2011 at 12:15 PM by
jpbfly
---
I don't forget Old Herrero and Jeannot.
They're both now in heaven.
Old Herrero was a trout specialist and a great spinning fisherman.I enjoyed fishing with him and learning from him about trout behaviour...he knew a lot and enabled me to catch big ones at the time there were some left on the lower section of the Lergue.As he had no car I picked him up at home...He put his gear in the boot and got into the car wearing his checked slippers
I haven't got any pic of him but I wrote a short story about an amazing anecdote which happened to us for a french magazine and here is how the illustrator imagined him
He died a few days after the trout opening a year later.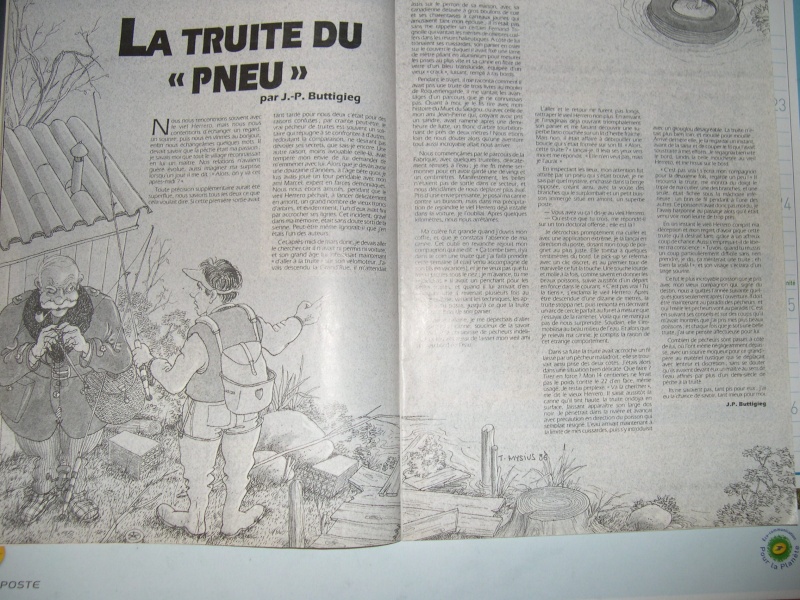 Jeannot was a very inventive fisherman he created many fly patterns and ultralight lures...he could cast nymphs with his special spinning rod and always fished with light gear,I remember how delicated his presentation was with his 1wt line.We spent a lot of time on the river together and we laughed a lot he was always joyful.When he fell ill it was a great shock for me.On a sunday I went to visit him at hospital ,he knew the end was near and told me :JP I think it's the last time you see me alive and unfortunately he was right.
Here's a pic I took, Jeannot had caught this beautiful sander on a 5X tippet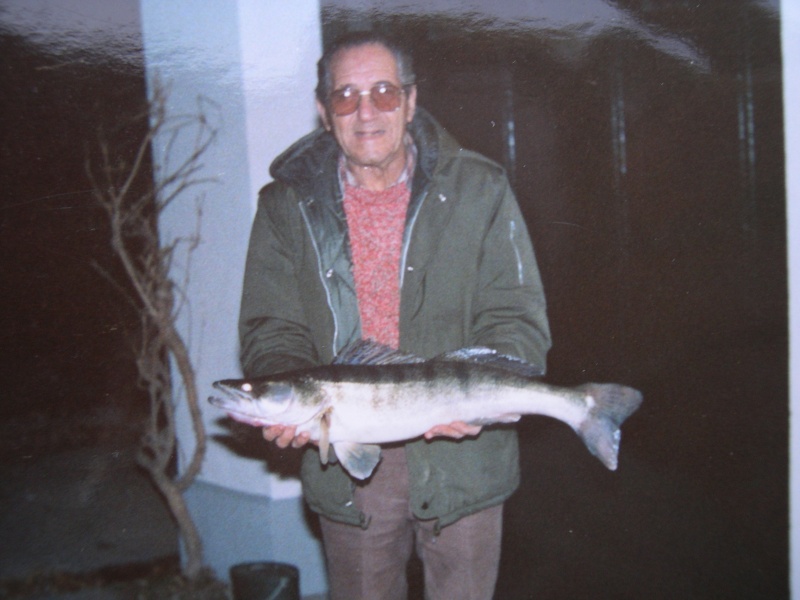 Views
1975
Comments
5
Comments