Discovering "No-Tellum" Spring Creek - The Glissmeyer Adventures Blog
---
Hey, all! I decided I needed a bit of an outlet to report recent musings, adventures and opportunities in my life - both fishing and personal. I figure a blog is the way to do it, so here goes.
Many know me from this forum and I like to participate as often as I'm able. I still work full time, so my adventures are constrained by my need to work to pay the bills.
I live in Rigby, ID with my wife Cathy and our two dogs, Aspen and Griz. Our oldest son, Michael, currently lives at home, but he leaves next Tuesday for Chicago for summer work. Our youngest son, Geoff, lives nearby and appears to be staying put for a while.
I was born and raised in northern Utah and am now glad to call southeast Idaho my home.
I've been fishing most of my life and seriously fly fishing since 1984. I've been tying flies since 1984 also. A few years ago I was able to realize one of my dreams of publishing an article in an outdoor magazine with my first ever article published in the Fall of 2010 in
Flyfishing & Tying Journal
where I wrote about a niche method of presenting nymphs to spooky fish in spring creeks.
I have since been published numerous times in several different magazines as well as being asked to be the "Tips & Tactics" column writer for
Flyfisher
magazine, the official publication of the International Federation of Fly Fishers.
I wrote several forum posts over the past years about the outings and adventures we've been able to enjoy in the Greater Yellowstone area, and felt that it would be more appropriate to now share those in a blog format.
This is my first foray into blogging, so don't beat me up too bad. I look forward to sharing with forum members regarding our local adventures, the places we visit, the experiences we have, and the fish that we catch.
Here are a few pictures of where we fish, with "No-Tellum" Spring Creek as my preferred 'Home Water', and a very, very special place in my life.
My Brother-in-law and I discovered this little gem as we were chasing the Salmon-fly hatch on a local river. At the time we found this spring we thought it to be a side-channel of the main river, but soon found out otherwise. Since our discovery of the water, we have spent countless hours in discovering it's secrets and go there often to get our spring creek fix, to experiment with new fly patterns and to just soak up the raw beauty of the place.
We have seen deer, elk, moose, otters, muskrats and beavers along the lengths of this spring's course. I have personally seen fish reaching 36-inches in length (I know, many will think it a fish tale..), but it's true. We have caught browns, cutthroat, rainbow, cutt-bow hybrids and whitefish out of this water. We have been skunked more than once, yet we still go back. We have experienced snow, sleet, hail, micro-bursts and what we considered "gale-force" winds. (I left another forum due to some comments about my use of gale-force. Too bad some people feel the need to always be "right" in the face of being kind...)
I have 'hunted' big browns on the shallow flats-like water where they go a "scudding" (nose down, tail up and rooting through the aquatic vegetation to root out scuds and other tasty morsels), and I have been schooled my more than one wary and worthy opponent.
I have truly been perplexed with multiple hatches of insects with fish turning everywhere on the surface and been unable to fool even one fish (the first day my brother-in-law and I fished this water there were huge fish jumping clear out of the water, sometimes as close as two-feet from us and we finally caught one on a Renegade dry fly...).
While we consistently catch fish subsurface using what I've dubbed the "Parasol Method", we struggle still to fool fish consistently on the surface during an emergence.
In the Fall of the year we watch October Caddis emerge and skitter across the surface of the spring with nary a boil. Early in the season, as early as late April we have seen PMD emergences along with BWO's. Later in the summer we see regular daytime emergences of PMD's as well as PED's - Pale Evening Duns, yellow wings, yellow body, yellow legs - what a kick!
And, ever present, are the resident scuds, Gray/olive, pale olive, amber olive and amber. The fish love them all. Scuds rule this water as a source of food for the resident trout. We've developed several patterns to imitate the local life-forms and they all catch fish, and a lot of them.
My favorite combo is a Schollmeyer's Parasol Emerger as an indicator fly, from which I hang a weighted bead-head nymph - usually a bead-head flashback Pheasant-tail nymph, trailed by an amber scud. It is a deadly setup and accounts for more than 80% of the fish we catch.
So, let me introduce to you my favorite spring creek and show you some of its residents:
"No-Tellum" Spring Creek, somewhere in southeast Idaho: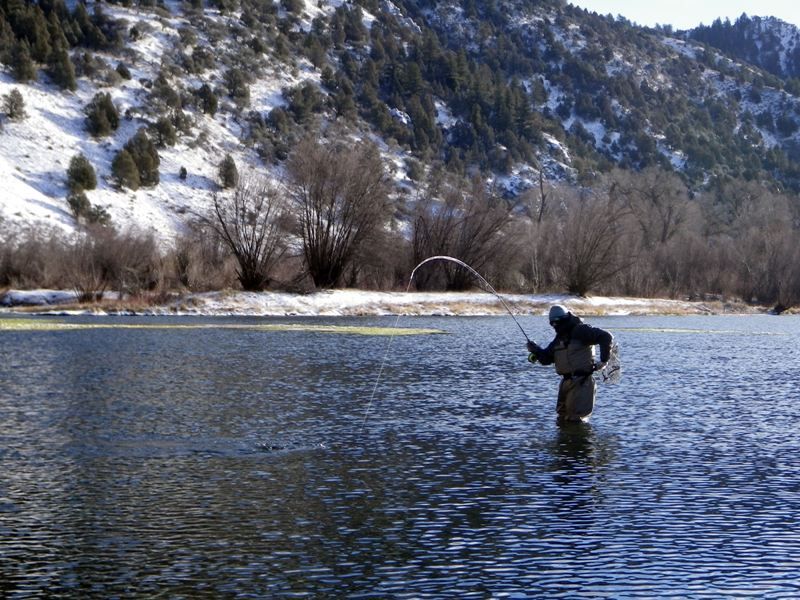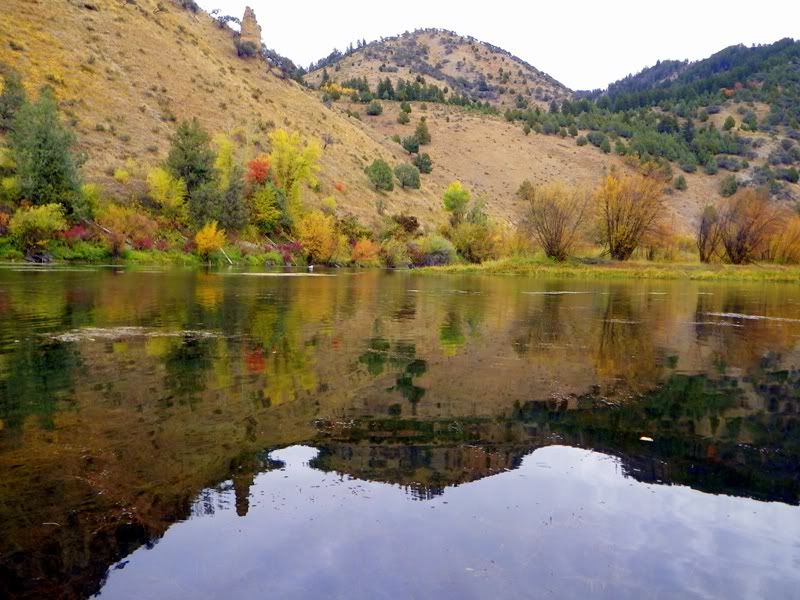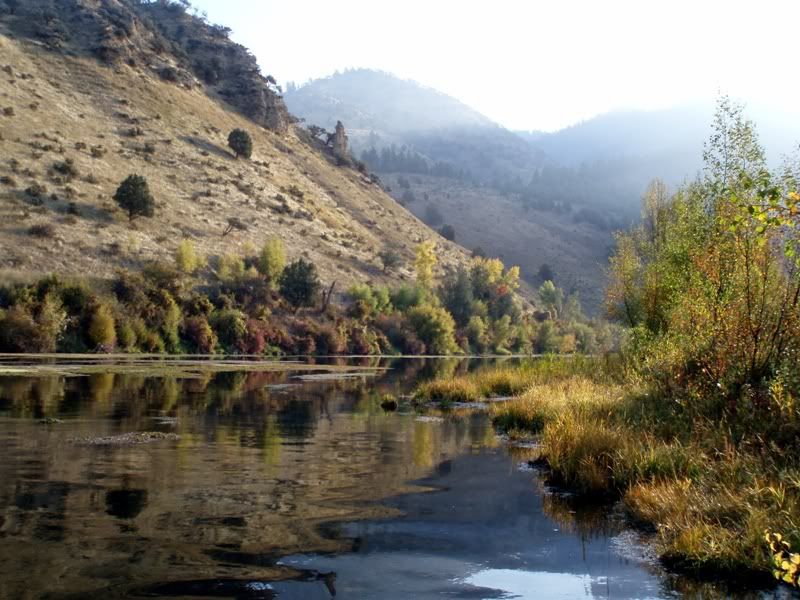 What we catch: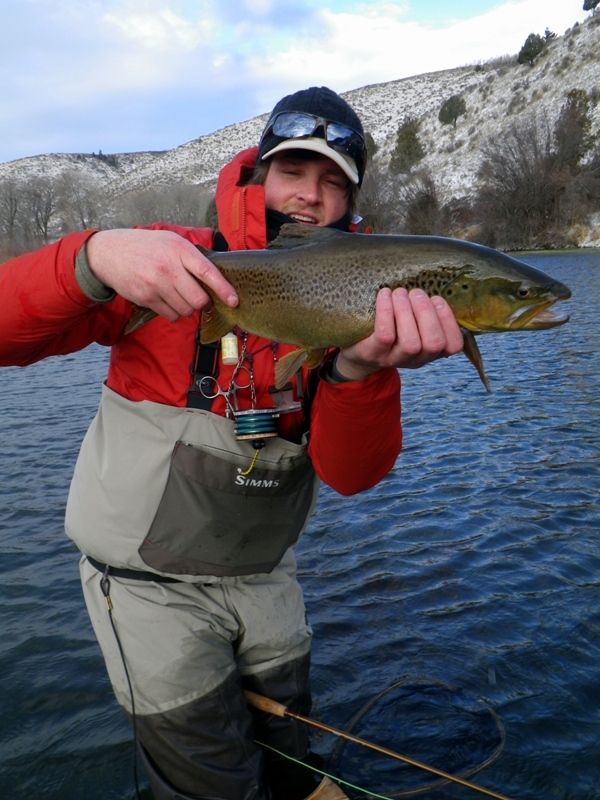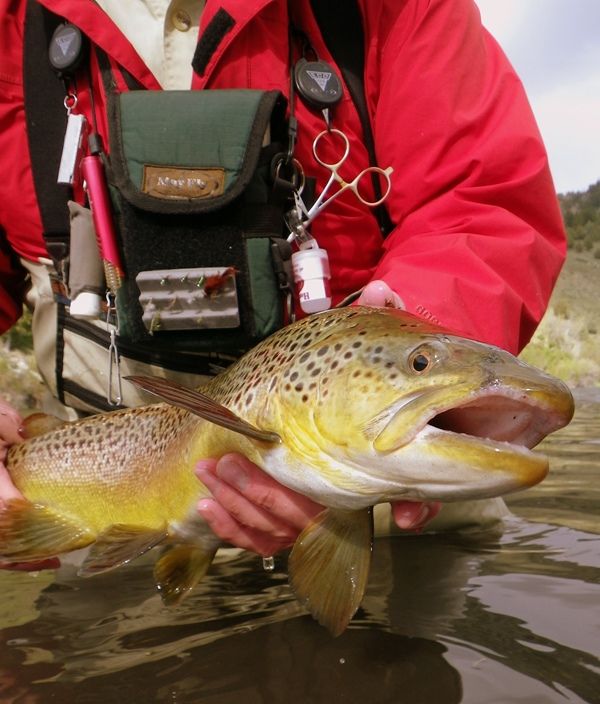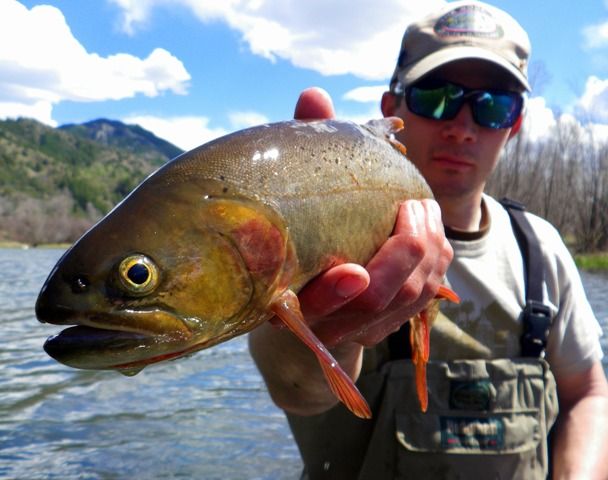 And, what we catch them on:
Parasol Emerger: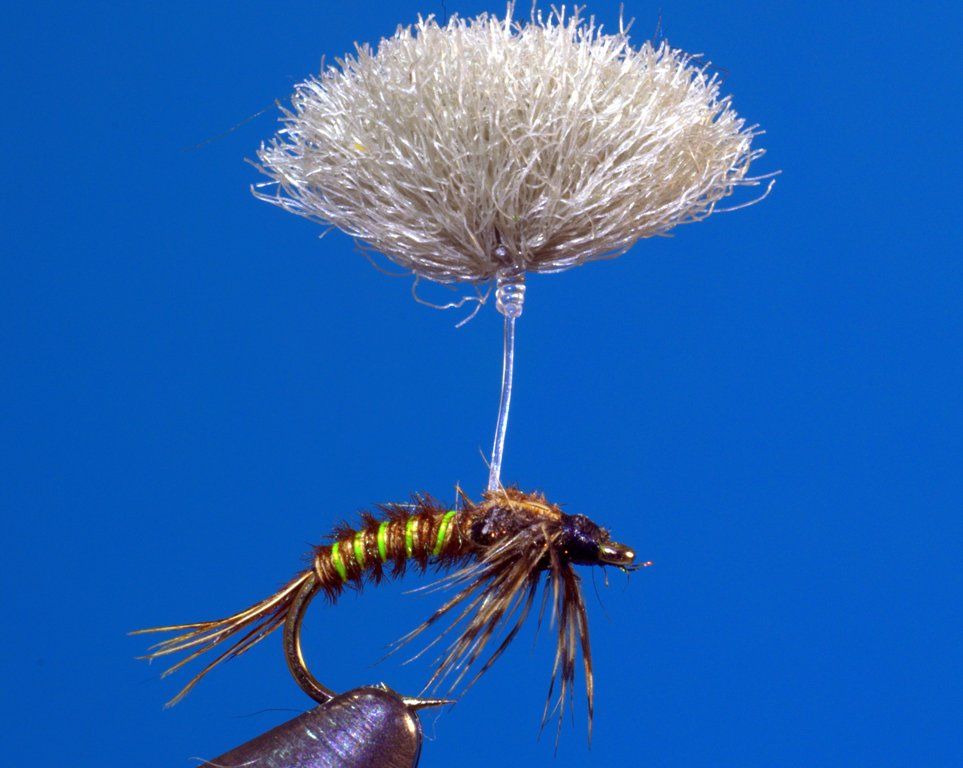 Bead-head, Flashback Pheasant-tail Nymph:
Amber Scud: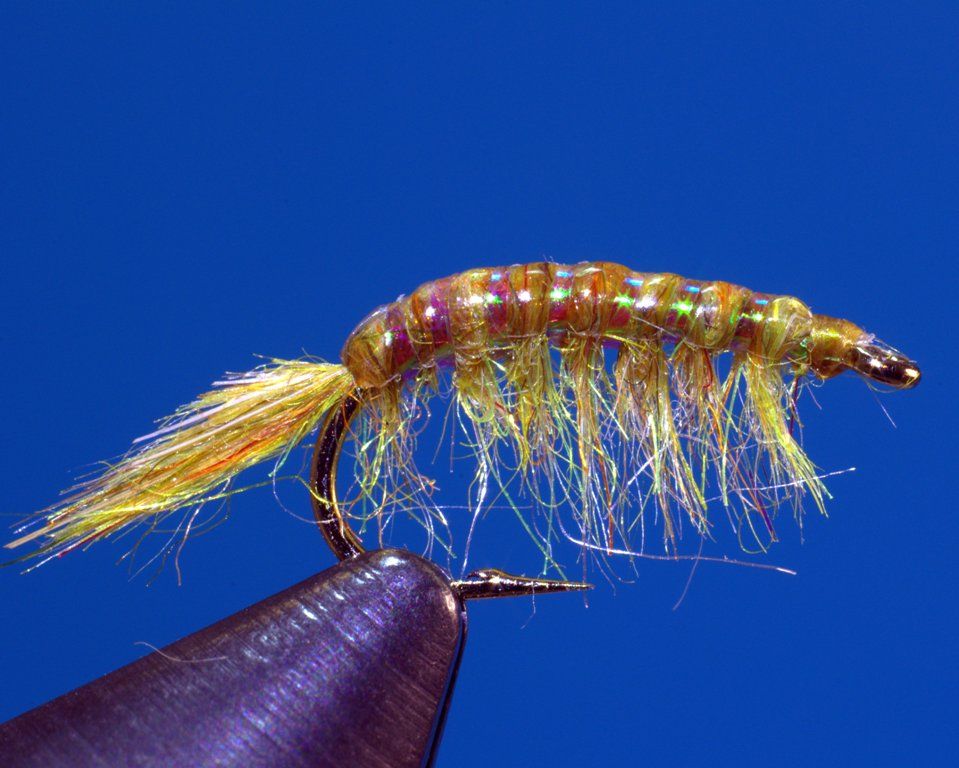 I'll be back with more from the spring as well as other places such as the South Fork of the Snake, Henry's Fork, Henry's Lake, Box Canyon, Madison River, and many others that we fish throughout the year.
Thanks for stopping by.
Let me know if you find this entertaining and/or interesting. I will also start to post some recipes and fly pics with step-by-step photos and instructions.
Best Fishes,
Kelly.
Views
1977
Comments
0
Comments