Messages

221
Reaction score

15
Location
My wife and I just returned from Argentina where we fished around San Martin de los Andes. We stayed at Estancia Tipiliuke from which we fished the Chimehuin River, Estancia Tres Lagos for fishing the Filo Hua Hum and finally we stayed in Piedra de Aguilas and fished the Limay River. All were great fisheries in their own way. Here are some trip pictures.
Getting ready to head out.
Fishing at last...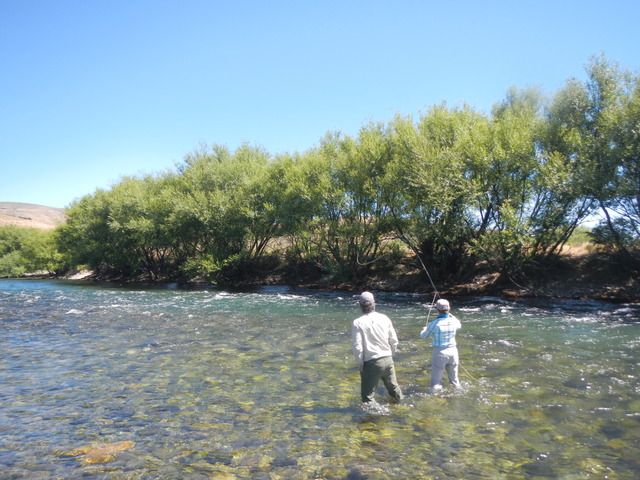 Success!
Gathering energy for the afternoon.
We do enjoy stream-side lunches.
I believe this is a 4:1 mixture of lighter fluid and Albolene Moisturizing Cleanser. Works well to keep a dry fly floating.
Estancia Tres Lagos
Guide's choice.
Big guys holding fish makes them appear small. This brown taped at 24".
Seems we enjoy eating as well as fishing.
Breakfast guests.
Fishing a spring creek.
With nice results.
Typical fish from the Filo Hua Hum which we sight fished New Zealand style.
If you look very closely you might be able to see the huge brown why wife was casting to. Couldn't fool this one!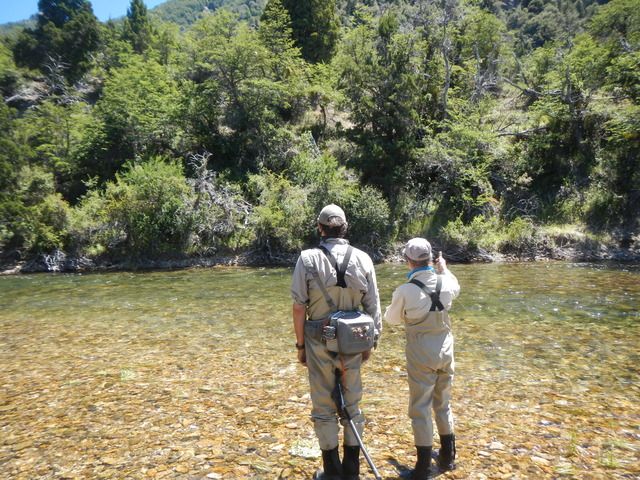 More pictures of the Filo Hua Hum.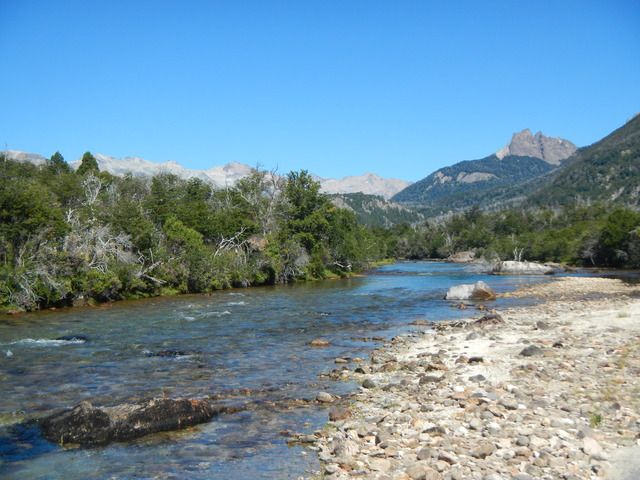 Lastly, a nice brown from the Limay River.
A big thanks to Yellowdog, our trip organizer, Ron and Vanessa Sorensen's Chocolate Lab Expeditions who were our in-country facilitators and to our guides: Diego, Ron, Tomy and Shaggy.