Messages

277
Reaction score

269
Location
A good friend and I backpacked into two drainages filled with alpine lakes with the intent of catching some golden trout for the first time. We hit the road last friday after a half day of work and got to the trail head around 600pm. We hiked until after dark and cowboy camped along side a medium sized brookie lake. The moon was near new and the sky was clear so the stars were amazing. Overnight, it got way colder than expected and we woke up with frost covering our sleeping bags. The following morning we fished for about 30 minutes and caught 4 or 5 pan sized brookies in the shallows. We then bushwhacked up the drainage to a large lake just below the timberline. The wind was quite outrageous, so we decided we would setup camp on the banks of this lake in a thick grove of trees which offered excellent shelter from the wind and sun.
This is the view from our campsite:
We ditched our gear and hiked farther up the drainage to the upper lakes which are rumored to hold large golden trout. We saw a nice sandy shelf on the west end of the lake we camped at, and took note to fish this later.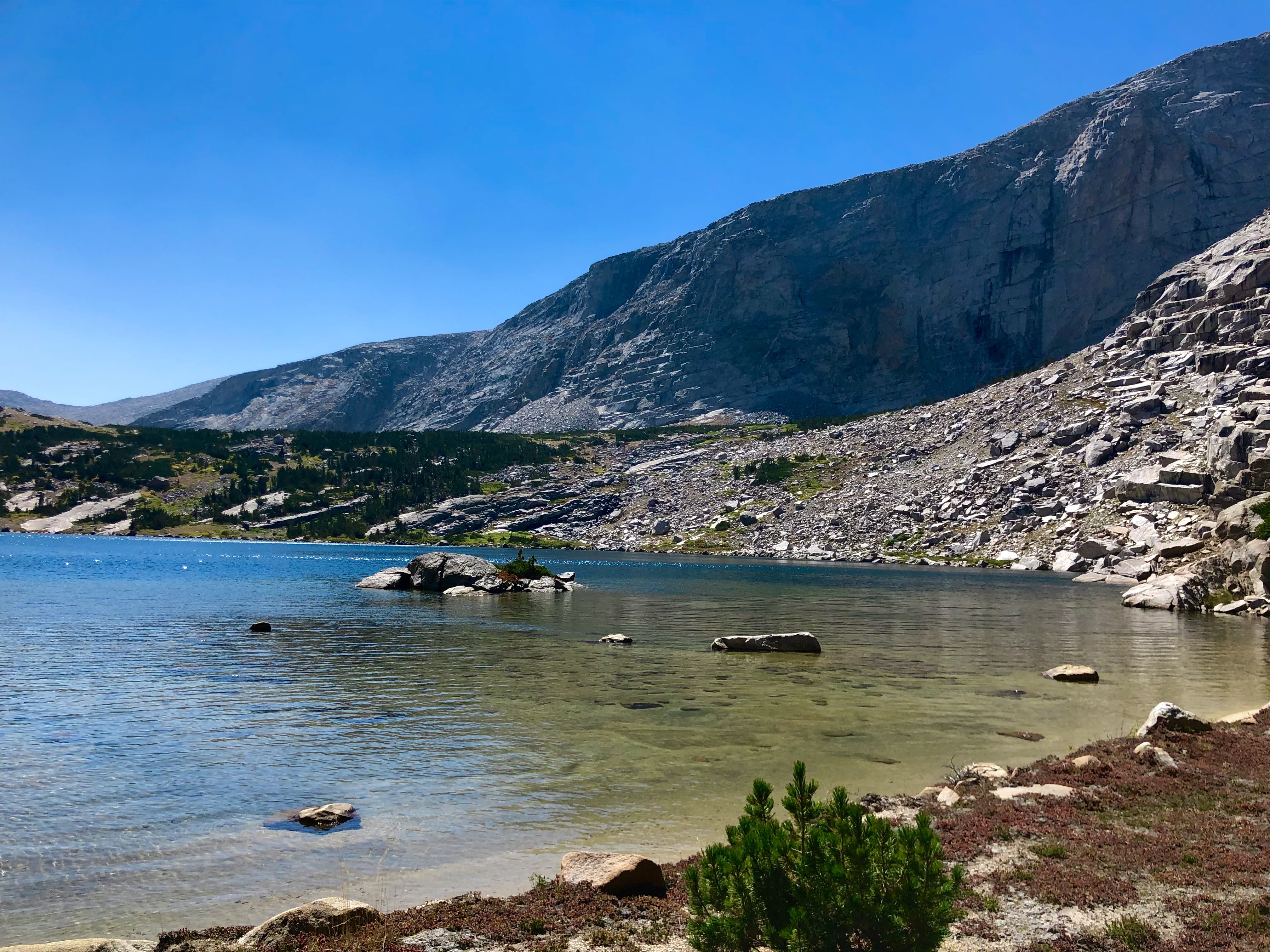 Half way up to the object lake, looking back you can see nearly every lake in the drainage, which was quite an impressive view.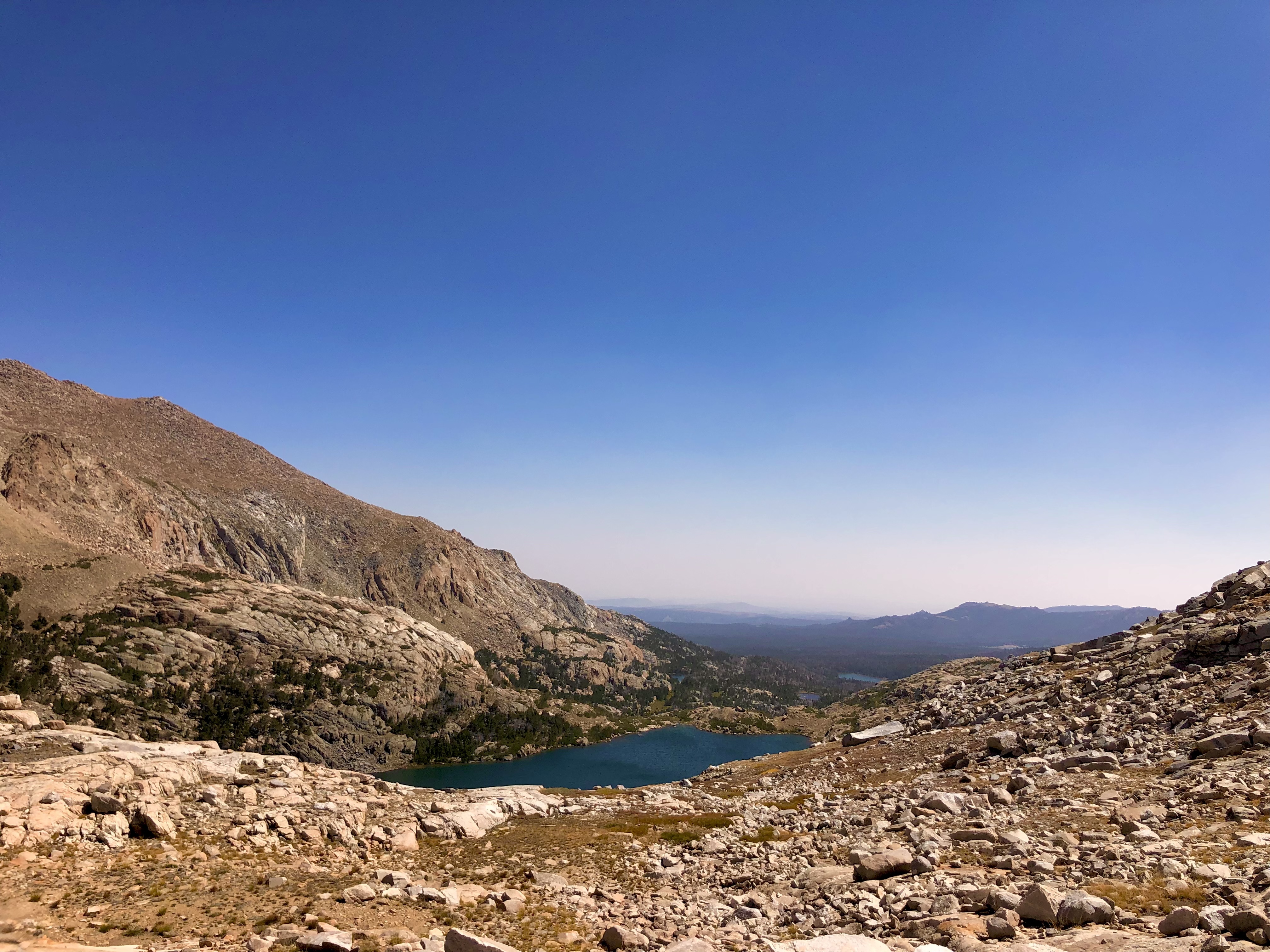 We arrived at the object lake at about 130pm and started fishing. We noticed that a very dense hatch of crustaceans (either scuds or fairy shrimp) had taken place near the inlet of the lake. We could see trophy sized goldens gorging themselves on the hatch and attempted to entice them with scud and fairy shrimp imitations. They curtly rejected every presentation nonchalantly. We walked up the south bank of the lake and saw many large goldens holding as if they were in a river and seemingly not eating anything. We presented nearly every pattern in the box, including scuds, fairy shrimp, minnows, leeches, nymphs, trash flies, and dries. We tried sinking line, midge tip, and floating line. We casted from shore and from float tubes. We sight fished and blind casted. All of our efforts yielded not a single take. We also saw that no other angler brought a single fish to net during the day. We packed up and headed down to our campsite discouraged, but hopeful that the following day would be better.
Early the following morning, we hiked up the 1000ft over a half mile through the rugged boulder field back to the lake that spanked us the previous day. We saw no fish and had no strikes for hours until at about 930am, my buddy set the hook on this beautiful male golden:
Shortly after, another angler caught a similar sized golden. Less than 30 minutes after the first catch, the fish went just as dormant as the day prior. Before noon, we decided we couldn't spend any more time at this presently nonproductive lake. So we hiked back down the drainage. We found a solid outflow from the lake near which we camped by.
This was clearly a stream that maintains flow year round and was also below a lake that only held goldens.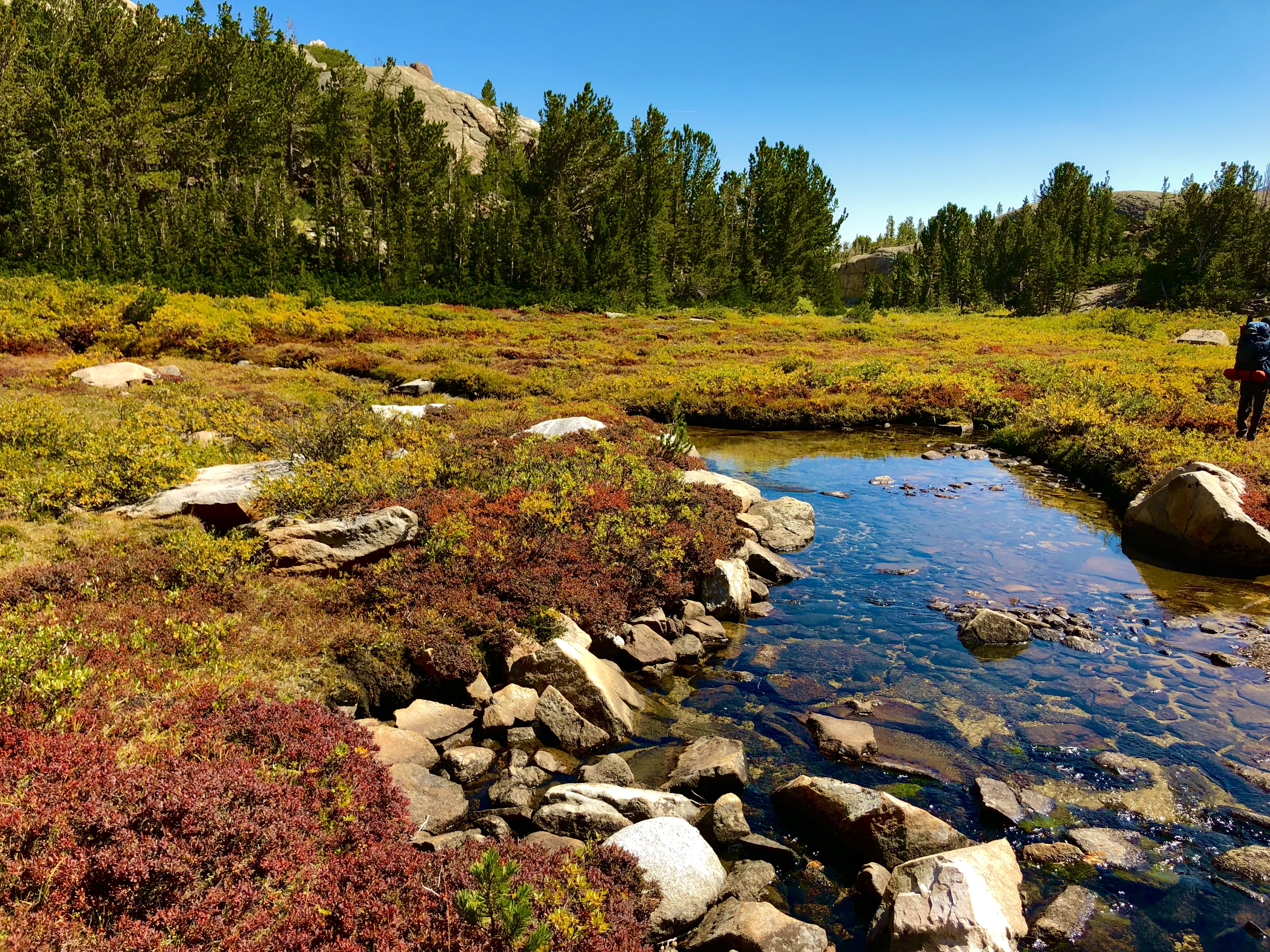 We decided to sight fish with dry flies for the fish that the stream held and it was quite entertaining. The fish in this stream were certainly small, but more notably colorful. They spooked easily, but holding lies were few and far between so all we had to do is rotate between holes and make a good first cast and these fish willing took our dries.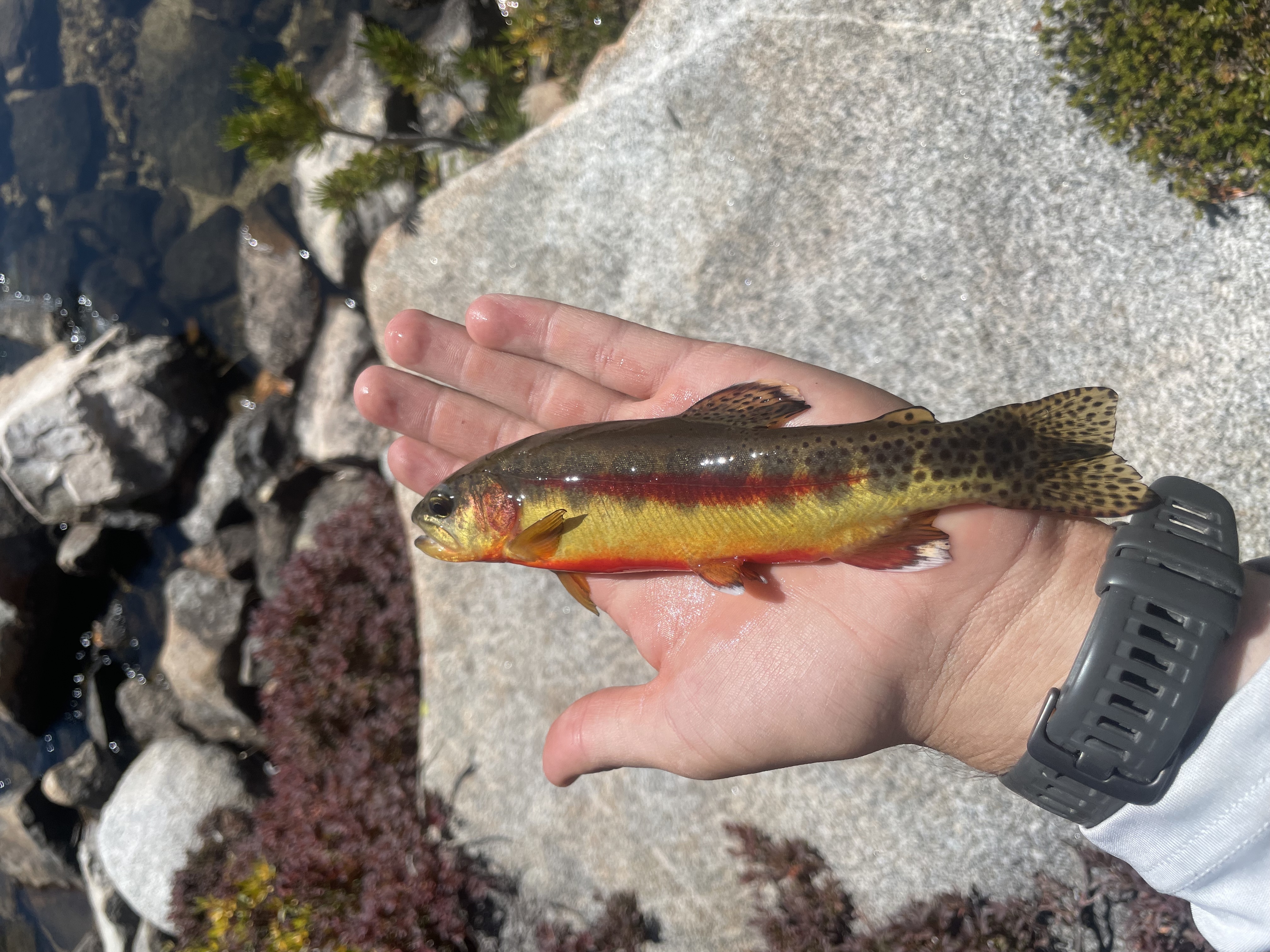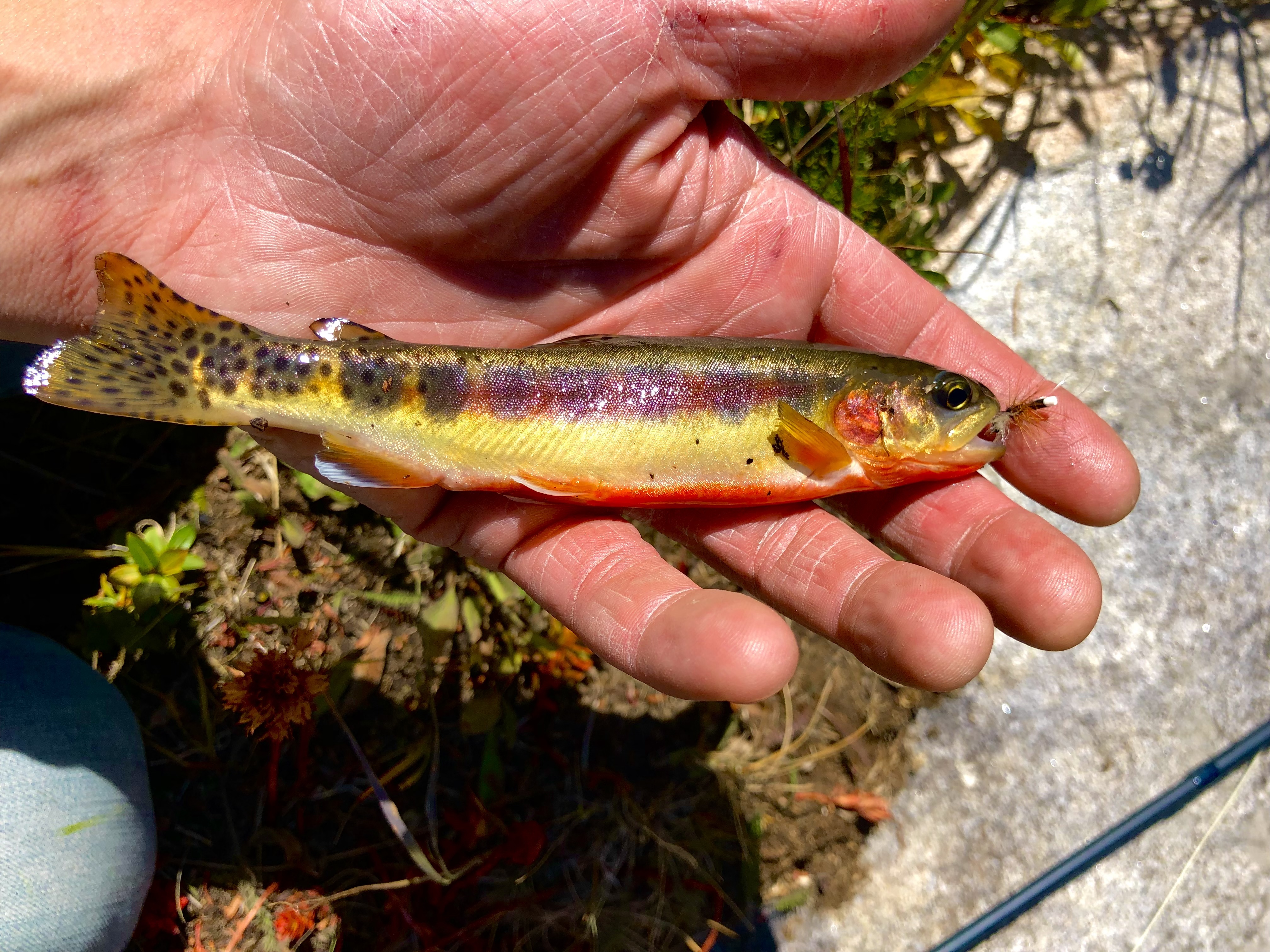 We continued down the drainage looking northward for an opening into a small box canyon that linked this drainage to the drainage immediately north. We found our gap and climbed upward to a lake that was supposed to hold an abundance of wild brookies.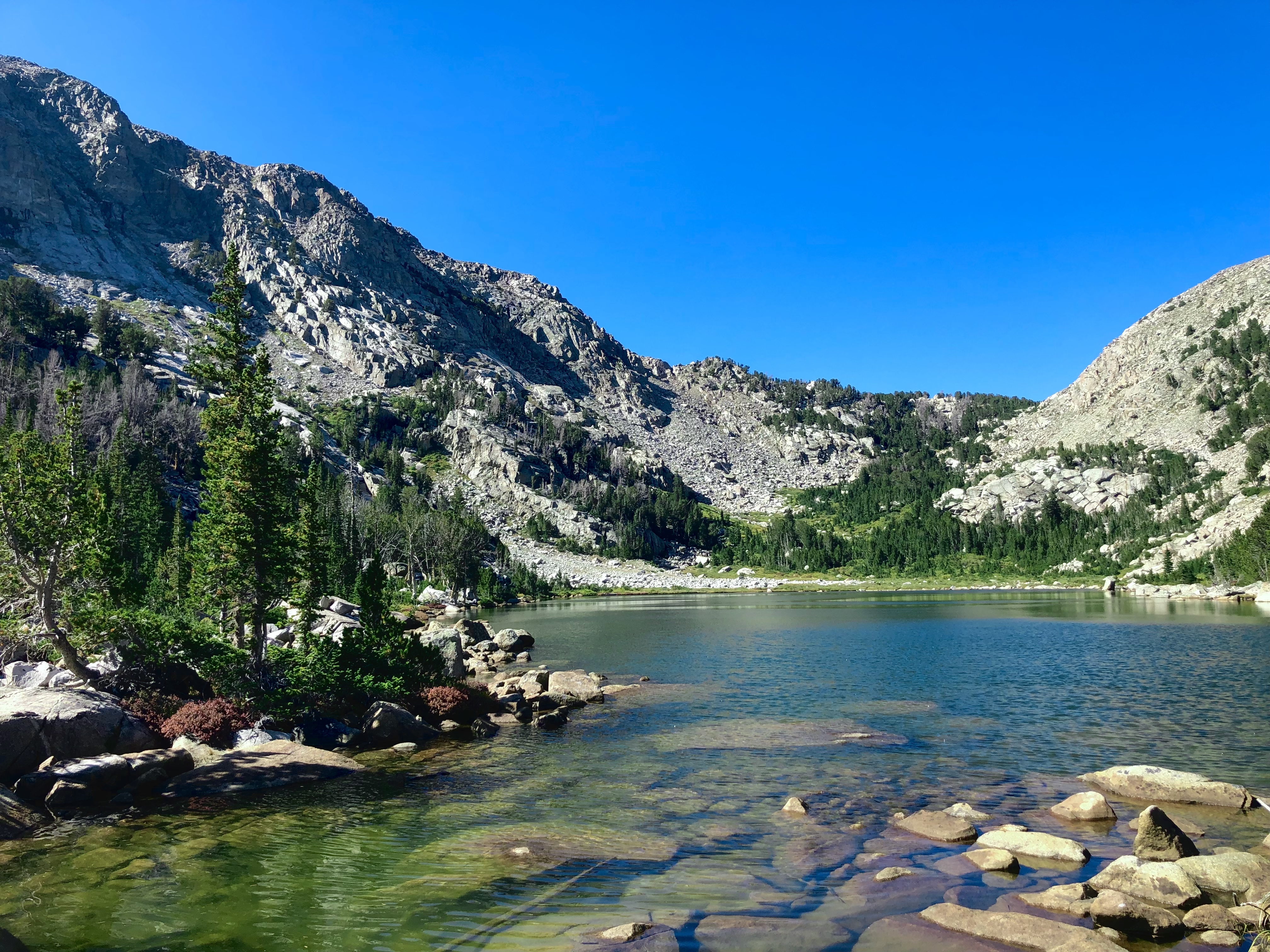 We fished off large boulders stacked up on the east side of the lake and caught a fish to nearly every cast for the first hour or more.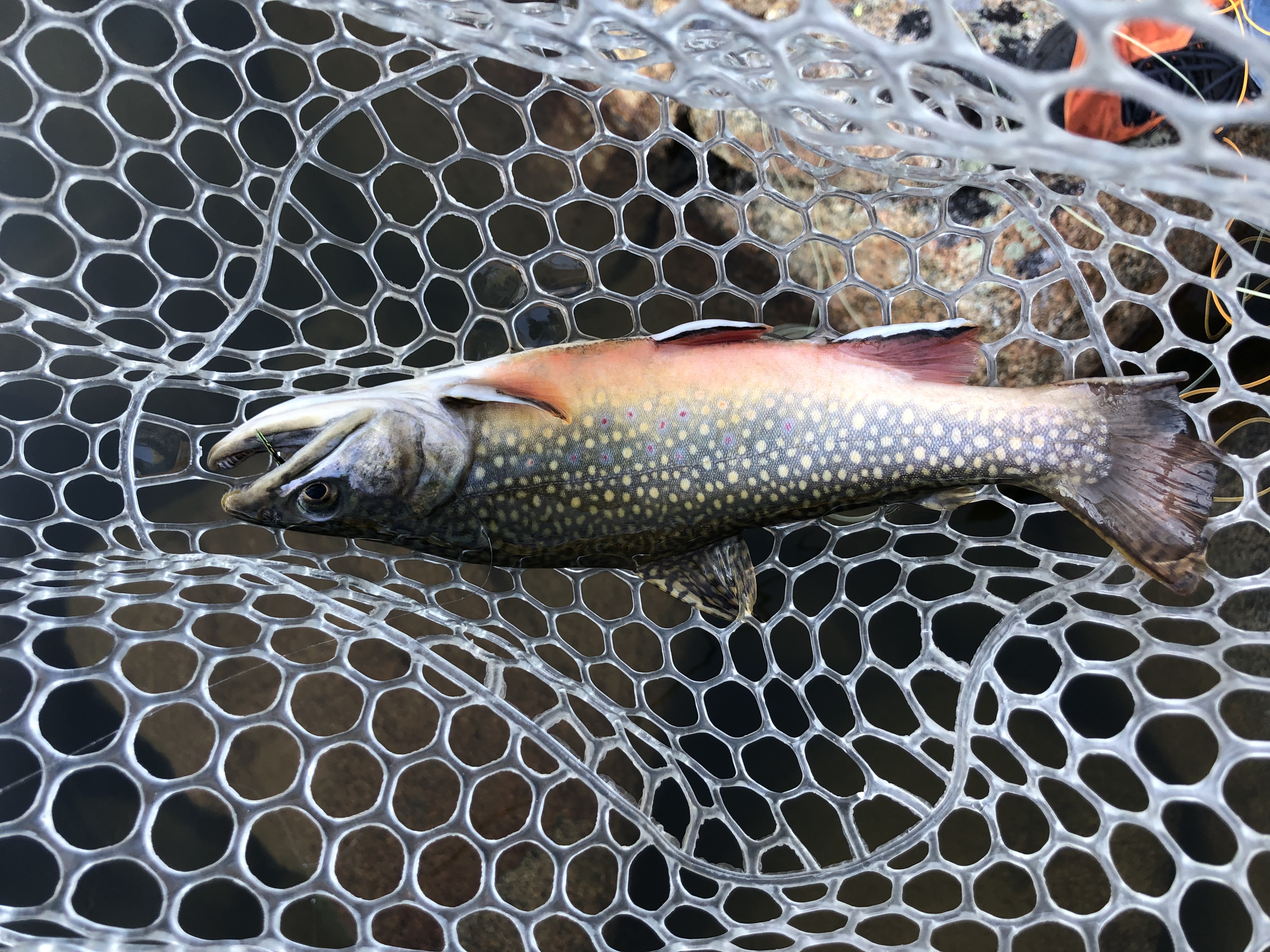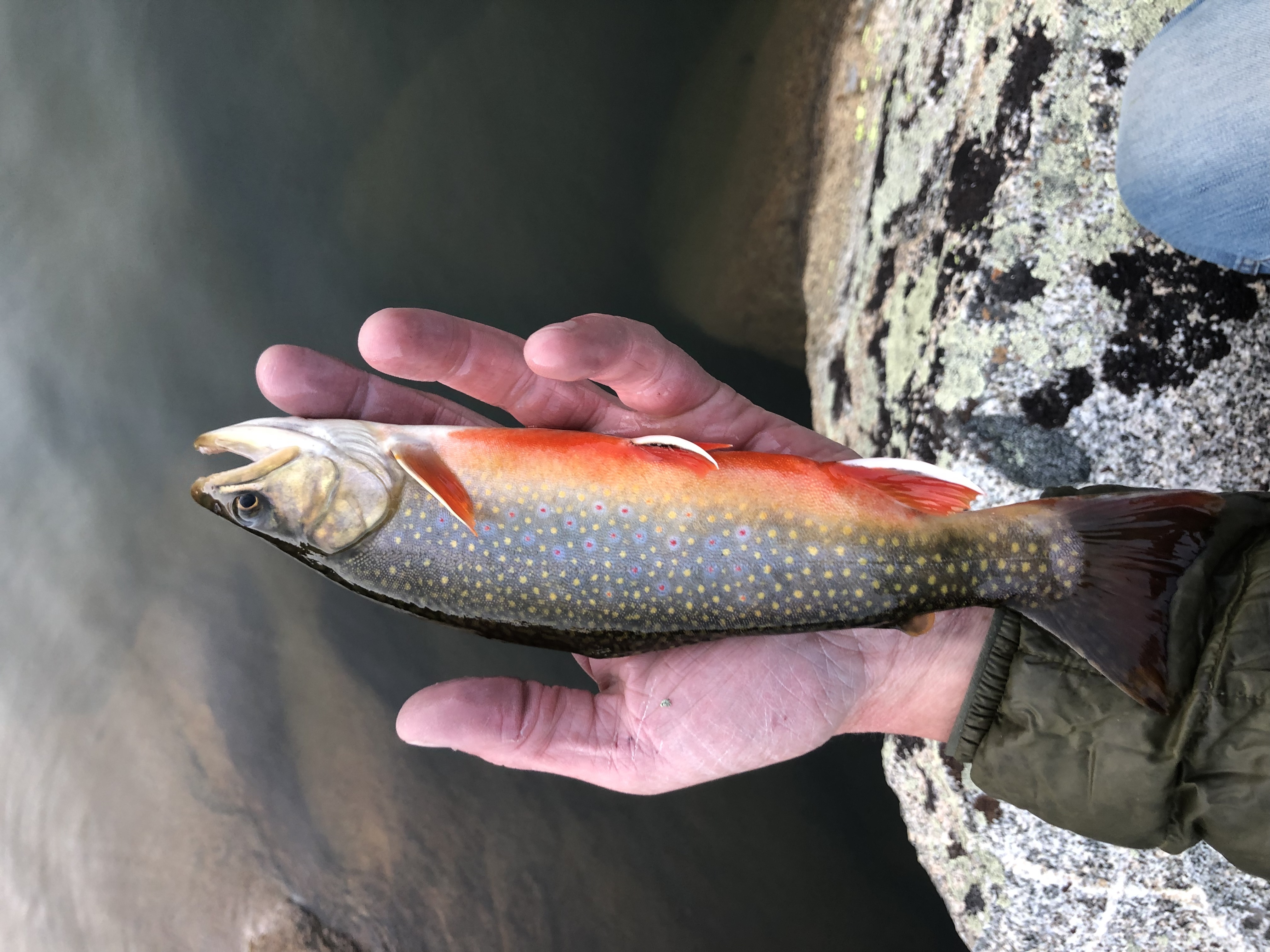 After recognizing that many of the fish caught were noticeably stunted, we decided that this was a great opportunity to eat something tastier than freeze dried meals. We harvested two ~15" females and both were found to be ovulating so we also harvested their roe.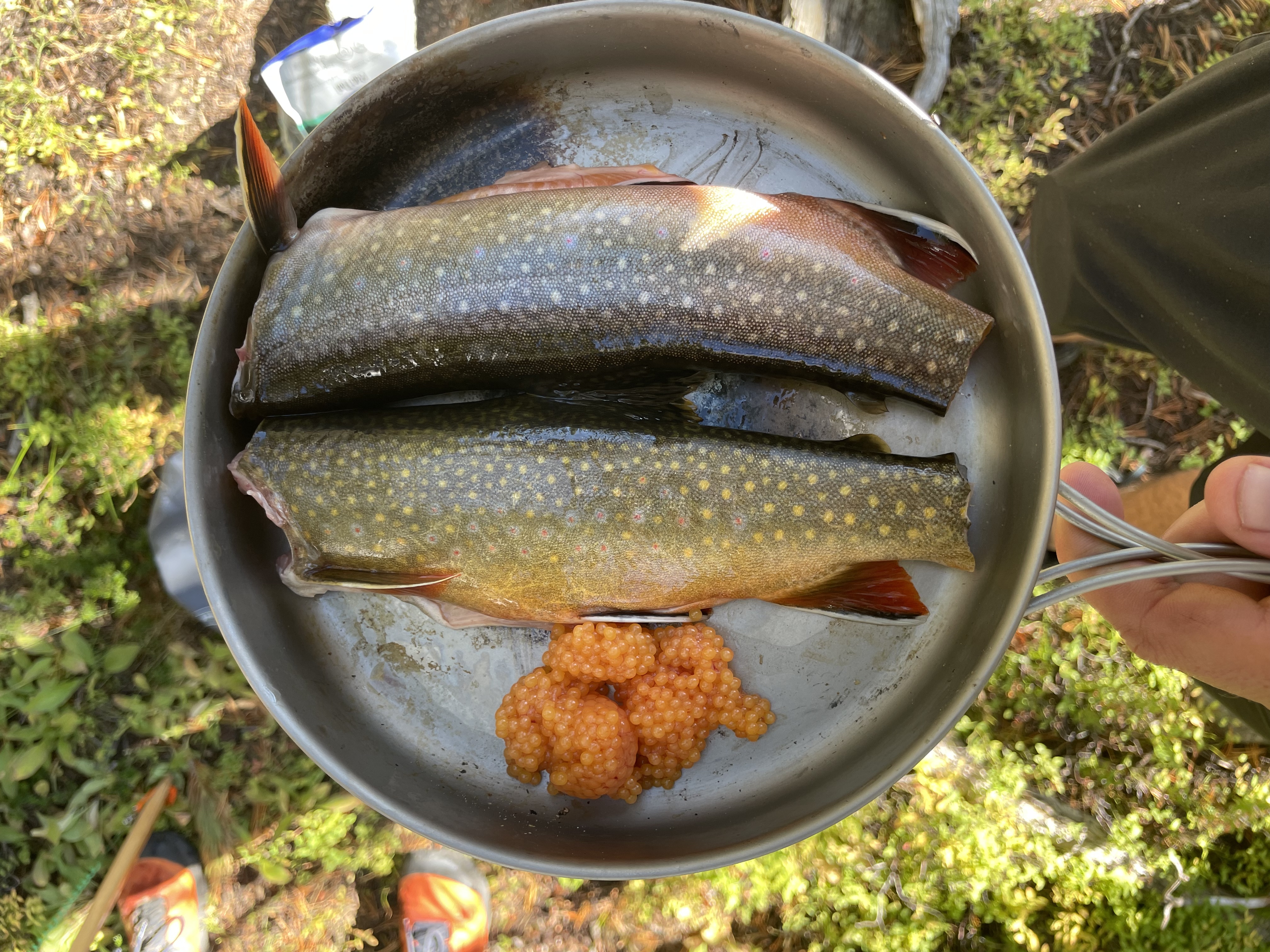 Last edited: