Messages

1,391
Reaction score

41
Location
Okay, I'm going to try something new, and, I hope, something fun for board members. Admin, let me know if this is inappropriate or not, or if I should post this some place else. I looked at all of the board posting categories and couldn't find anything more appropriate than the General Discussion category, so here goes.
What I'd like to do here is have this as an ongoing thread where board members post nothing but pictures of brown trout they have caught.
If this is successful, and the rest of you contribute regularly and enjoy it, perhaps the powers that be can make it a sticky for everyone to continue to enjoy. Let's see what comes of it. I would also like to start the same for rainbows and cutthroats, as well as Alaska species. Let's see how this one does and we'll go from there.
Here are some of my favorites to get us started:
My son with one from our favorite spring creek:
His friend, Ryan, with another spring creek beauty: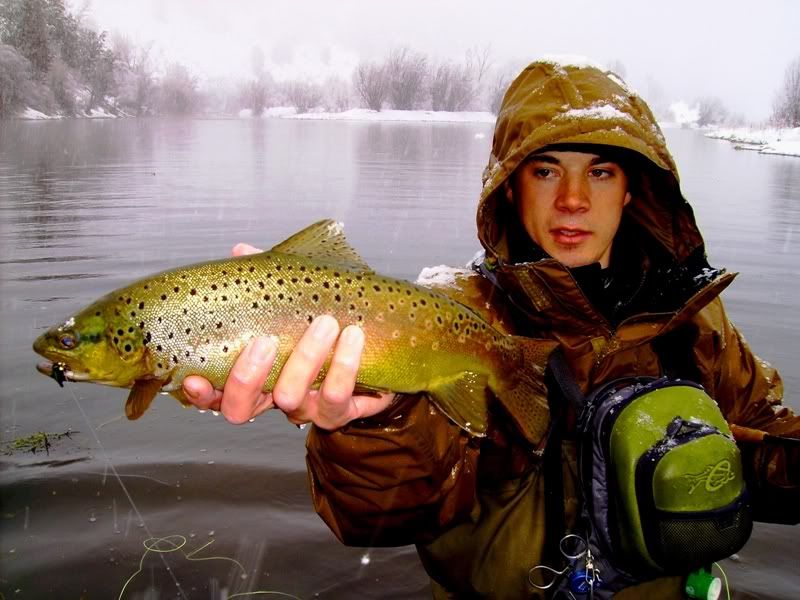 How's this for an ugly mug?: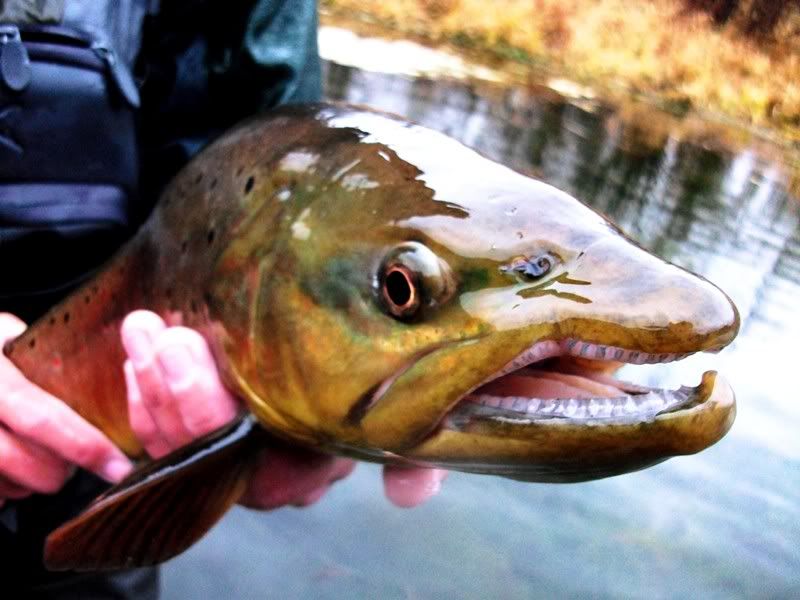 Your's truly with a lower Henry's Fork beastie:
Chris with another spring creek trophy: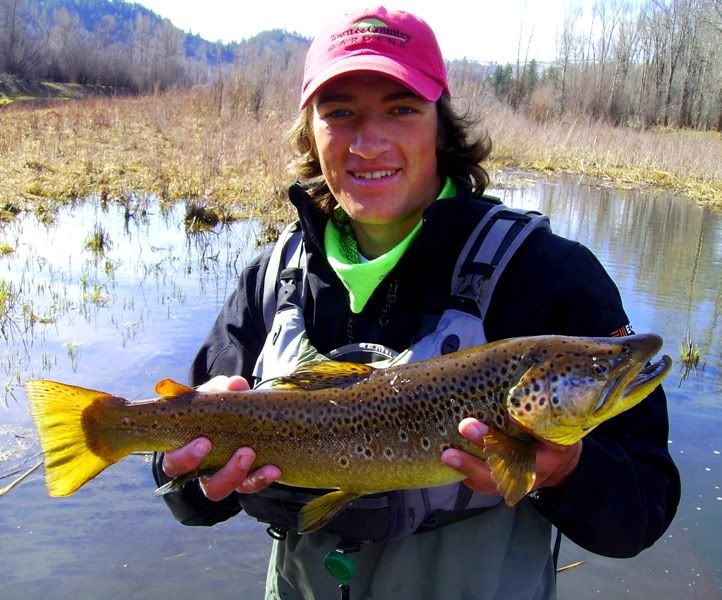 Chris, again with a big 'un from the spring creek:
Close up: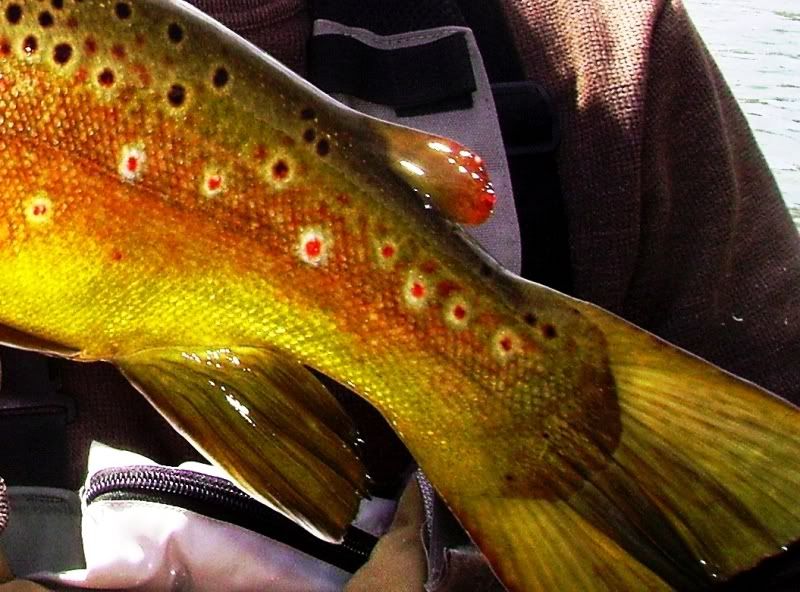 My first trip to Idaho's Silver Creek yielded this 24-inch gut-buster (only had my camera phone for the pic):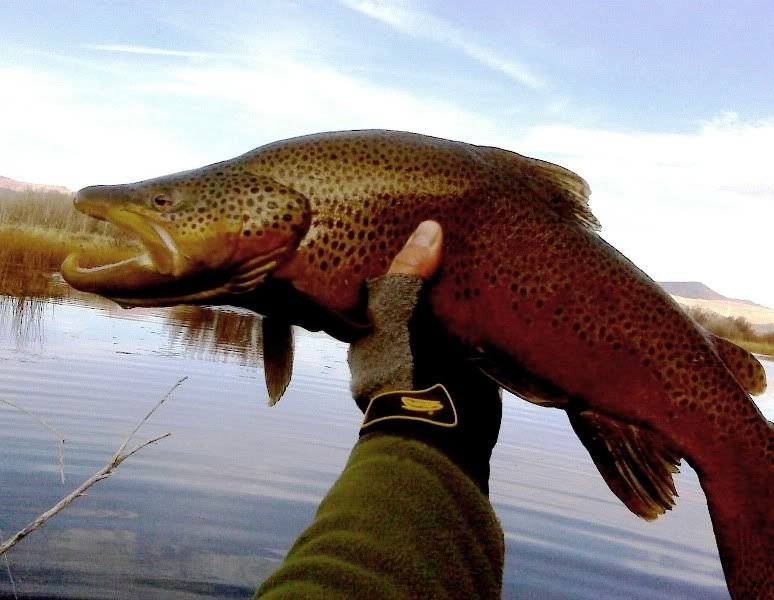 South Fork of the Snake River, Idaho beauty:
Another nice South Fork catch: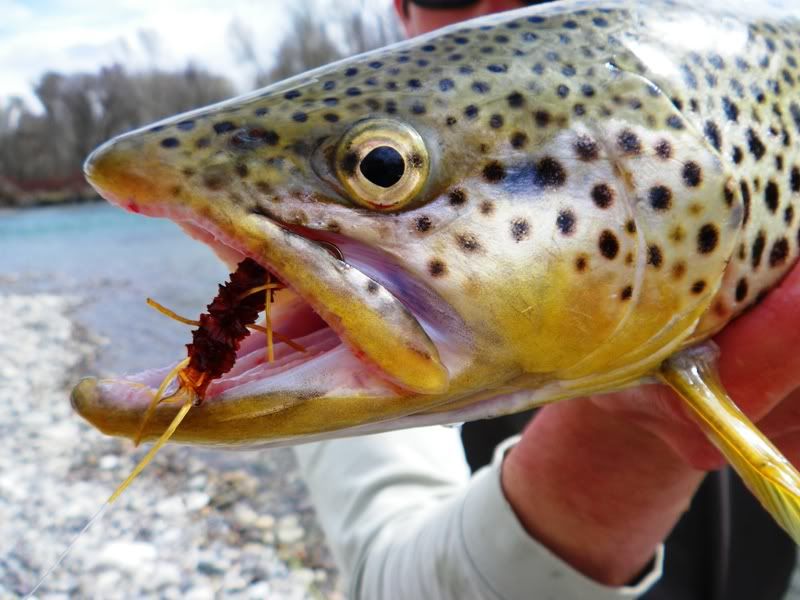 The spring creek keeps 'em coming:
Winter on the lower Henry's Fork:
Look close and you'll see a mouth full of amber scuds: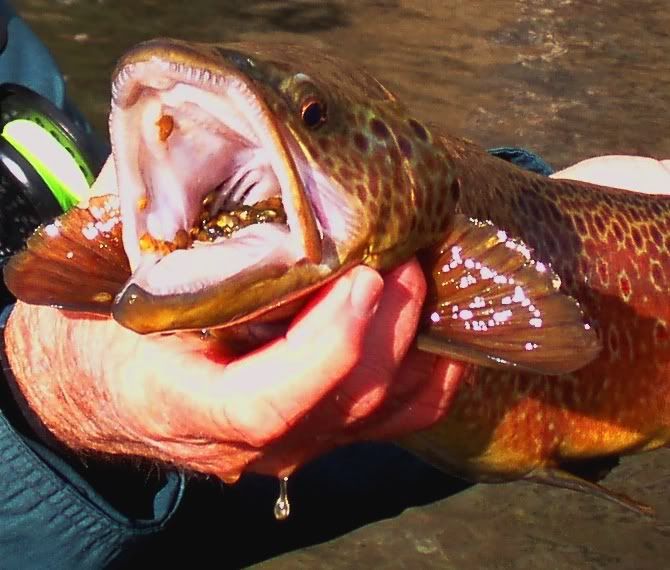 Ryan and Mike with a South Fork double:
Ryan with a nice South Fork 20-incher:
The prettiest one yet from the spring creek:
Mouth full of Rubber Legs:
A magical spring creek morning:
That's it for now from this old angler. Hope you all choose to participate. Let's see if we can really get a super thread going and share some of our favorites with our friends.
Kelly.
---------- Post added at 03:32 PM ---------- Previous post was at 03:14 PM ----------
Let's limit this to pictures only, not reports. Let's keep this a pictures only thread of some of your favorites.
:biggrin:
Kelly.
Last edited: