Messages

512
Reaction score

11
Flygrain
Hey gang!
I'm excited to announce my business membership here on this great forum. Some of you know me as my alter ego, Jbird
.
I started a VERY small business last spring of handmade, wood fly boxes. Much to my surprise it has gathered some pretty good momentum. With the addition of cigar boxes, knives and a flood of custom orders, it was time to build a website.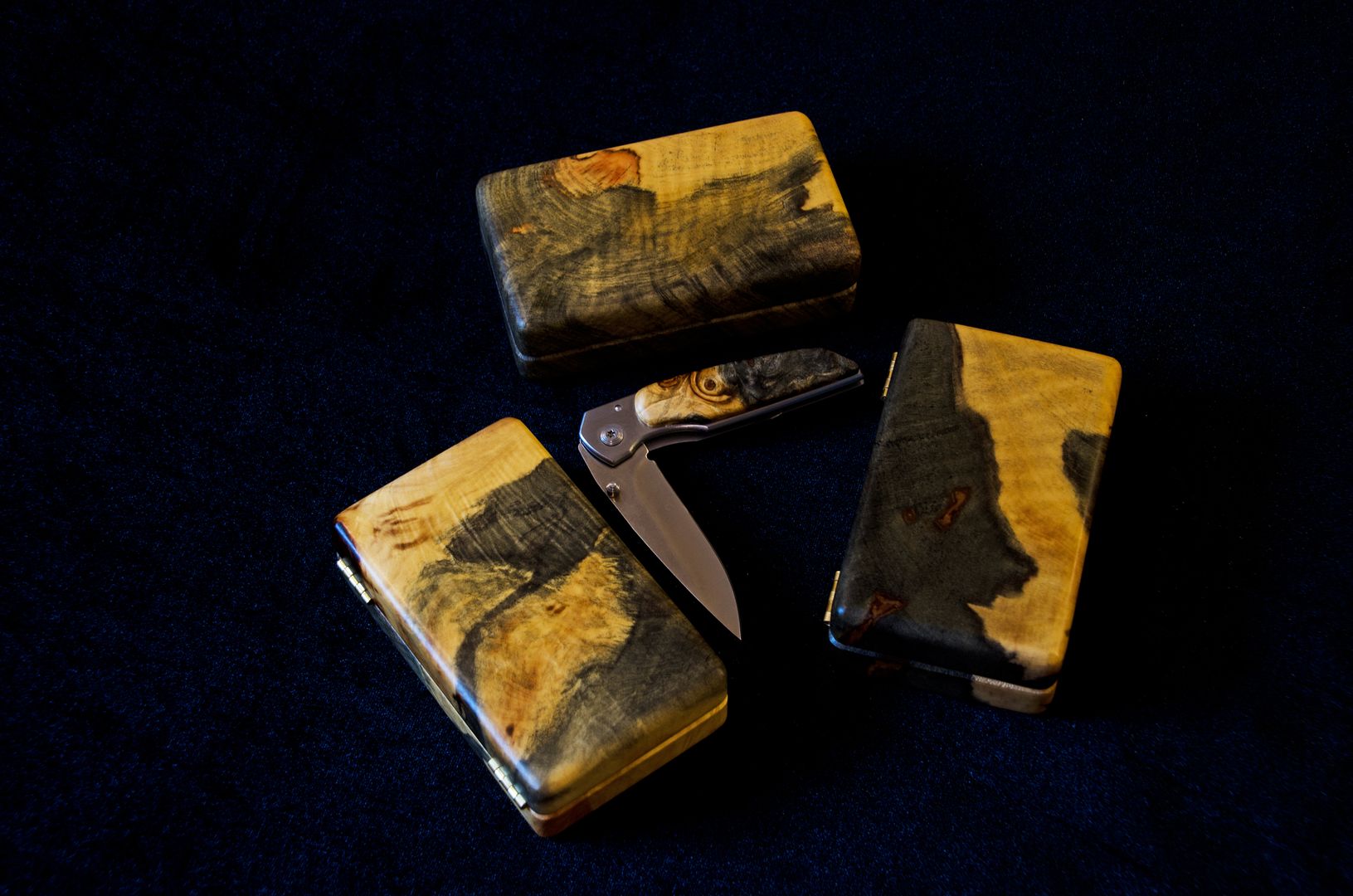 I awoke way too early one morning with a pounding headache and my infant business on my mind. I thought for a second I may be having a migraine. At the same time I was mulling over some creative names for my business. As corny as it sounds, the name for my business emerged from my migraine… FLYGRAIN. After trying to laugh it away for a couple days and come up with something better, in the end, I settled on Flygrain.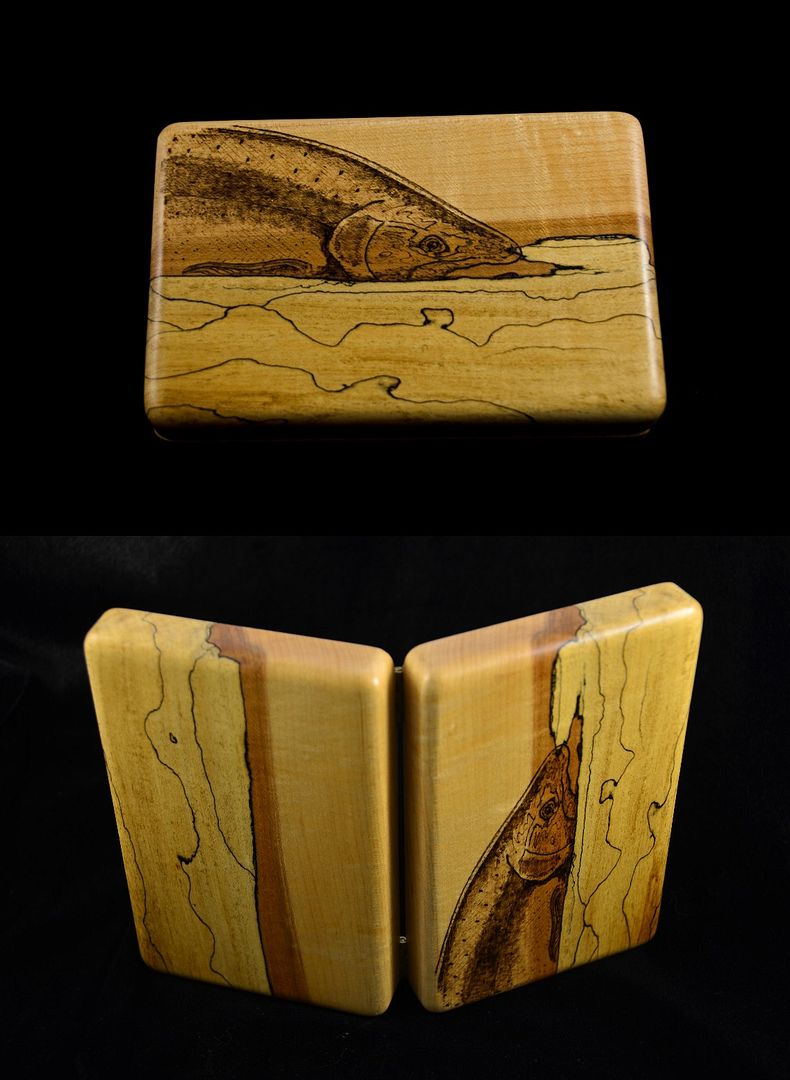 My boxes and other products have evolved over the months and they will continue to do so as I come up with new ideas and build "better mouse traps". My forte is in finding the most spectacular woods on earth and making them into fly fishing products. I also have rediscovered what used to come natural in my youth… an artistic touch in freehand drawing. I am incorporating this in the art of Pyrography (wood burning)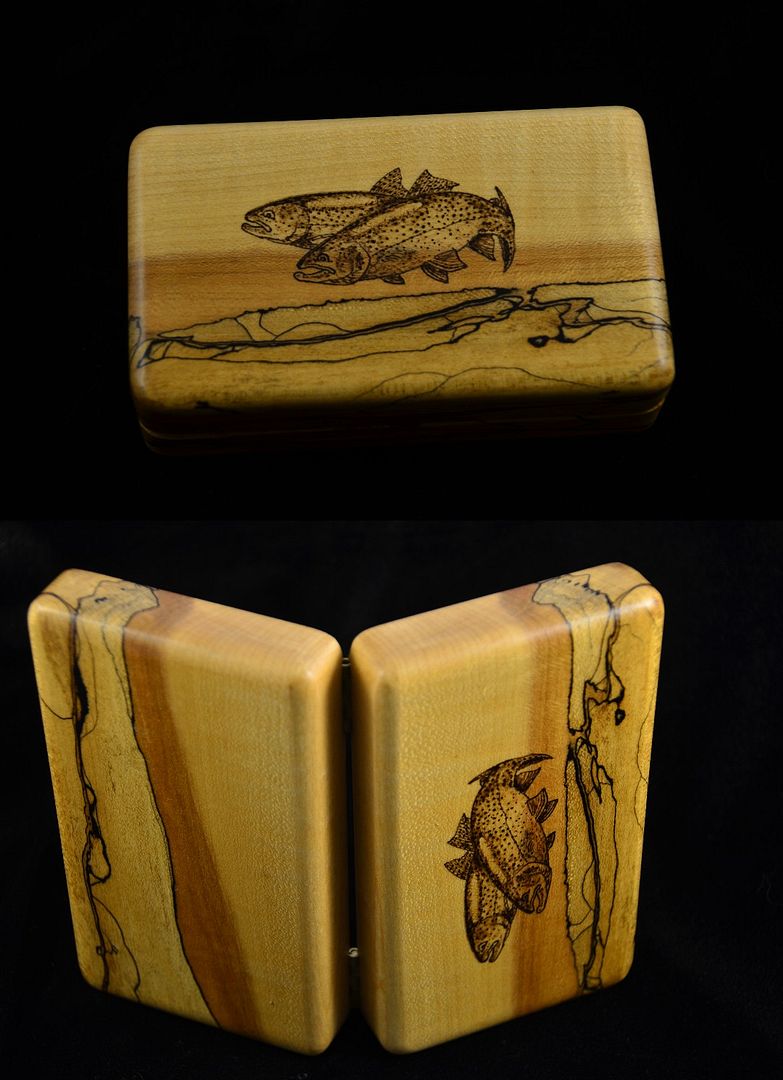 In my previous life, I was a successful contractor and finish carpenter and tile guy. Some changes and detours in life led me from my long time home in the Pacific Northwest, to Wisconsin. After a frustrating period of re-kickstarting my business, I started tinkering in my wood shop. What was borne was a culmination of my two greatest passions… Flyfishing and woodworking.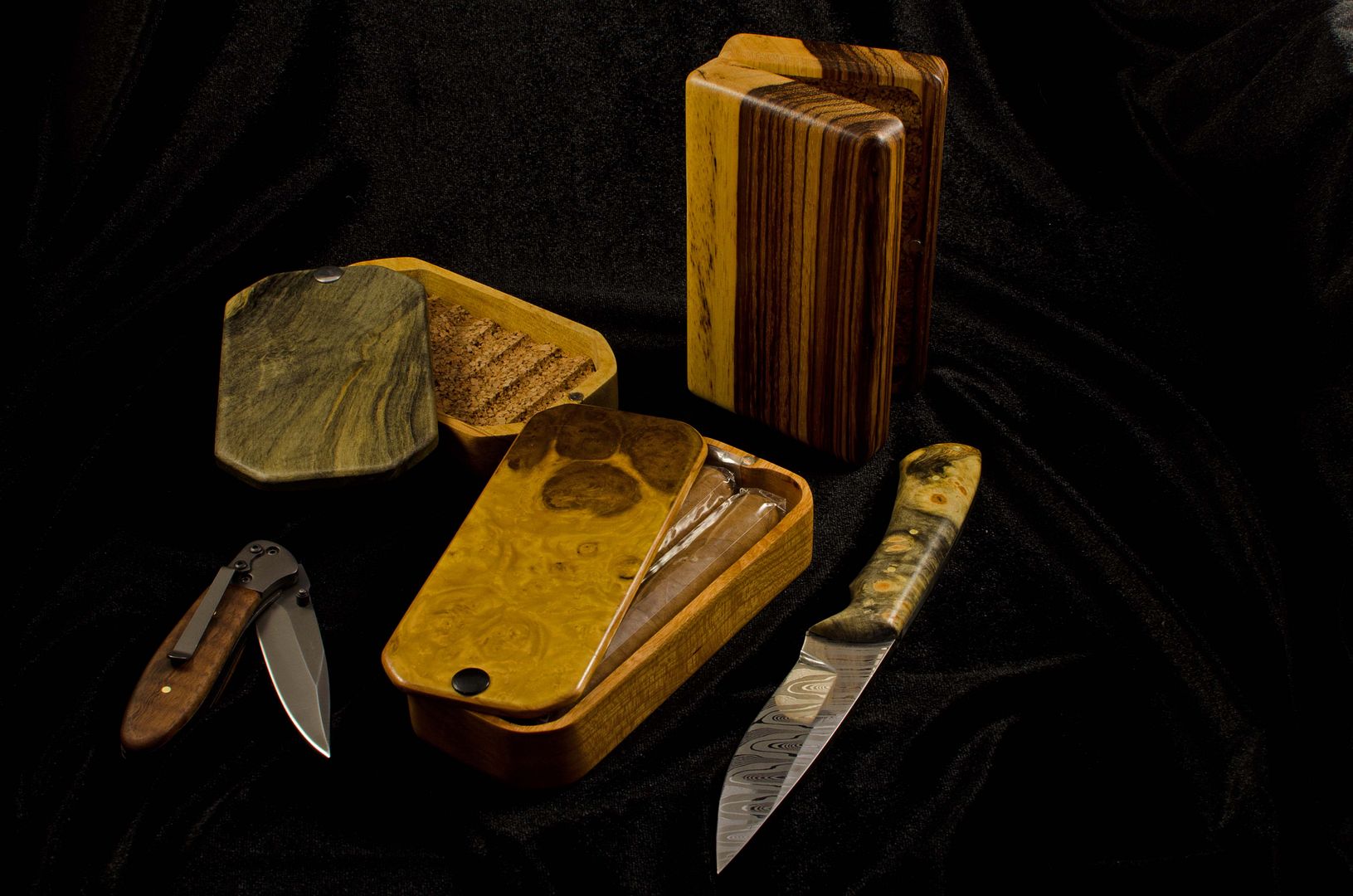 That brings me to here. The best place to advertise a fly fishing product is where fly fishers hang out. So please take a look at my work. Ask me anything. I may even be able to answer some  I do all kinds of custom work for people needing something special. Nothing I do is ordinary. Either the wood is VERY unique or I've done an artistic engraving (or both)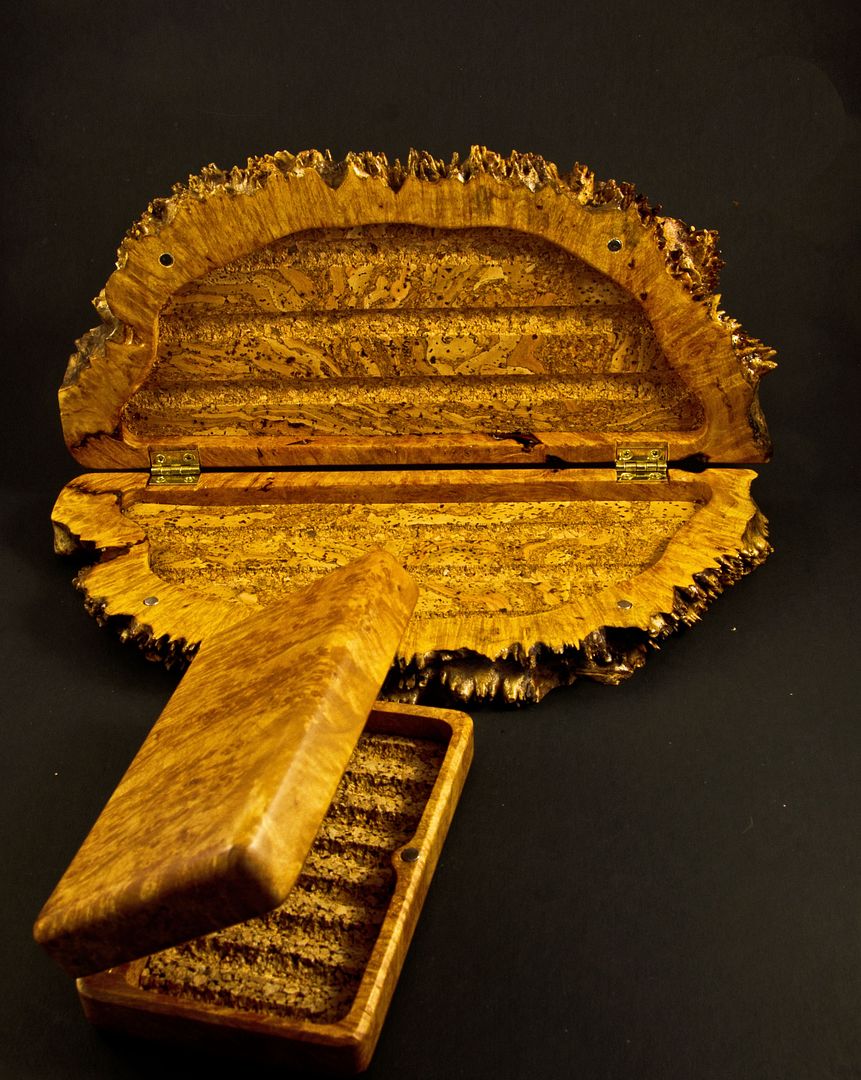 Enough blather! Check out my website at
Flygrain
Click on CATALOG in the header and start surfing.
As an introduction here I am offering 20% off all orders over $100 through this weekend! Just use this promo code when checking out. UTFU0OP3T0VY
I am also going to hold a free fly box give-away contest in another thread. So watch for that!
Thank you for looking!!
Jay Spencer
PS. Please LIKE flygrain on Facebook too! Great way to be in close contact with me and all my products as well as some give-away contests! Follow this link.
https://www.facebook.com/pages/Flygraincom/524508740954084?ref=hl