Administrator
Staff member
Messages

20,994
Reaction score

3,148
Location
Over the winter I took in a GaelForce rod and Sunday May 30 gave it the on the water tryout. The rod works as one could expect and I'm satisfied with my acquisition. Here's a few images and comments on the day.
I'm slow to change things especially fly patterns but here's this seasons secret weapon, a combination of proven profile and colors.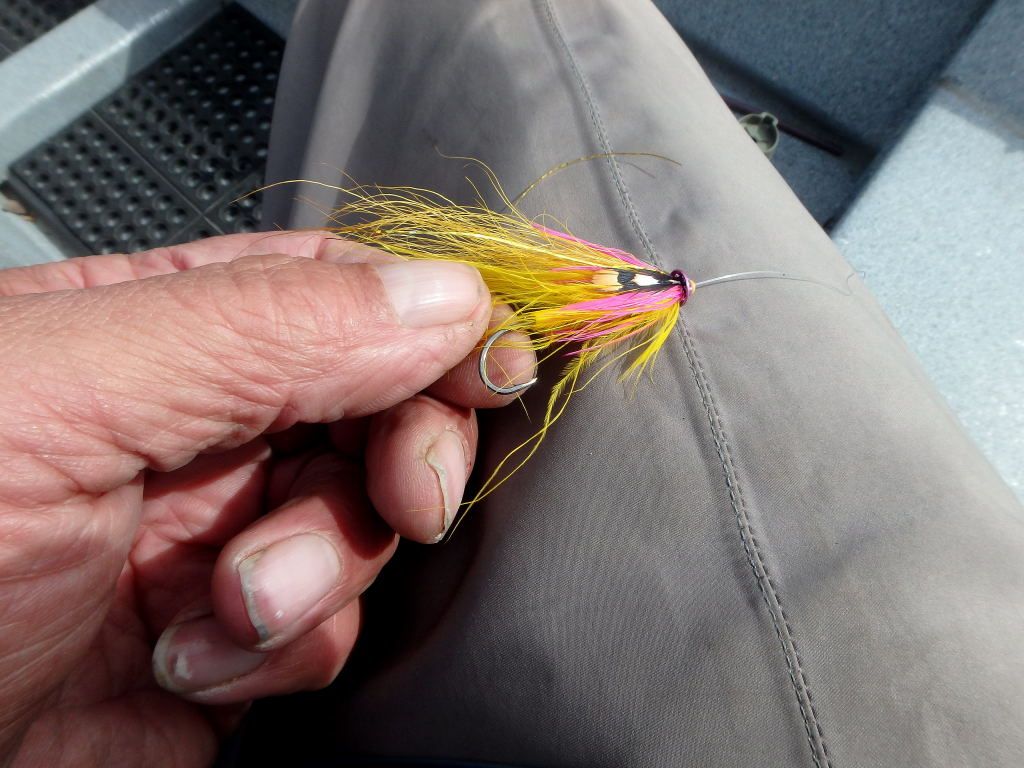 That's the fly and here's the water.
This is the rod of course it is notoriously difficult to photograph a rod nearly 14 foot well but it's what I got......
I went with my Hardy Taupo for the sake of keeping total outfit weight as low as possible.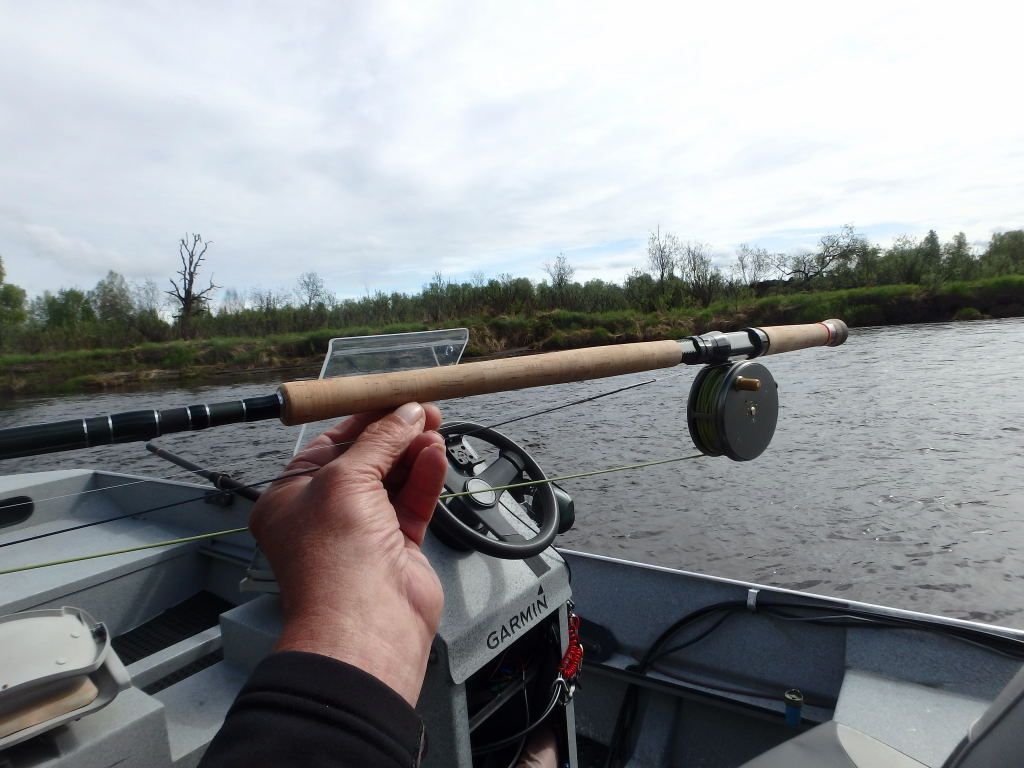 The light weight of the reel forces me to move my top hand grip far up the cork but I got over that quickly and we bonded over a couple good salmon released I might add without my ever laying a hand on them. No harm done as we are under C&R regulations due to poor run strength for years here. That taken into account I was happy to have wrestled with a couple of the beasts even if they were released 15 foot away.......
The reel is truly a gem when a fish runs off with a hundred foot of your line but you gotta love the whine.
I like the rod, it casts wonderfully and the lost fishes are no ones fault but my own for putting too much rod on them whilst they were still quite strong. Better next time I figure