I have been fishing Tenkara for many years going back to at least 2014. Since then I have owned, fished , or drooled over most main stream rods from Japan. I have an special affinity for Shimano Tenkara rods using design input from Dr. Ishigaki. I recently ordered the new Shimano BG Tenkara rod which is due out December 2020. I could not find any Honryu Tenkara technique threads in the search function here and thought I would spark interest. Here are some good links for anyone interested in larger water, bigger fish Tenkara techniques.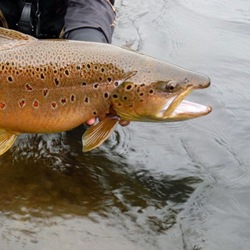 Honryu Tenkara is a huge wake up call for folks who think ''tenkara is only for little fish in small streams''.

www.discovertenkara.com
The goal of this article is to share my experience and technique with you. I am a tenkara fisher that has taught myself honryu techniques through trial and error. Perhaps I can save you the trouble of not making the mistakes I did. My influences are Japanese anglers such as Kazunori Kobayashi...

www.google.com