Messages

7,007
Reaction score

242
Location
[TABLE="head]{colsp=2}
Jpb Ugly Green​
Jpb Ugly Green | ]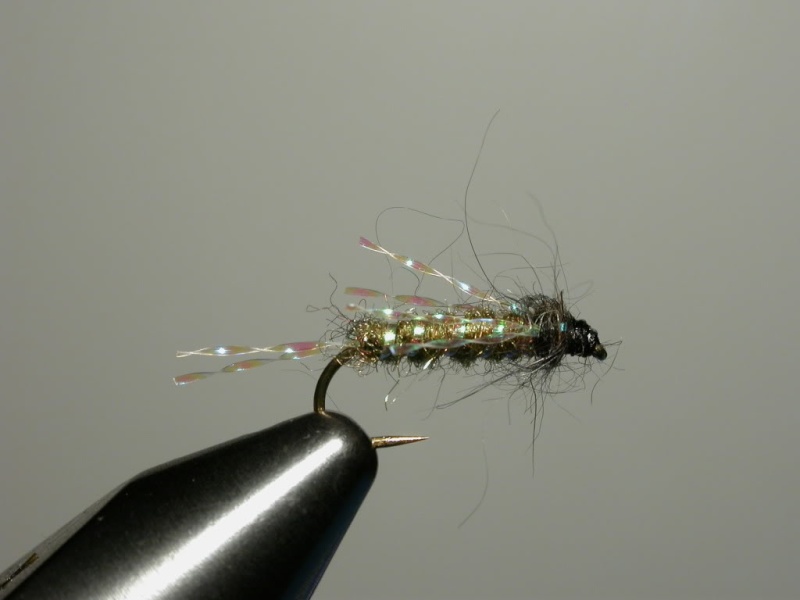 [/url]
Type of fly | Nymph, wet, emerger, buzzer, chironomid, midge, larva
Originator of pattern if known | JP Buttigieg(I know this guy quite well)LOL
Tied and Submitted by | jbbfly
Level of tying experience needed to tie this pattern | Beginner, a fairly simple pattern using basic tying skills.
Materials listed in order of tie in:
Hook | Dry fly, Fulling mill size 14/16
Thread | Black 6/0
Tail | Crystal hair(pearl)
Rib | Crystal hair(pearl)
Dubbed Body | Olive dubbing
Wing | Crystal hair(pearl)
Throat | Hare flash (black)
Special tying notes |
Target species | Brown and rainbow trout, chub, dace.
Fishing notes | I created this fly to fish still waters. I have caught big trout with it. It can be used an an emerger with a floating line, but also as a buzzer or a wet with an intermediate or sinking line; slowly "knitting" the line both in moving and still waters.
[/Table]
Last edited by a moderator: