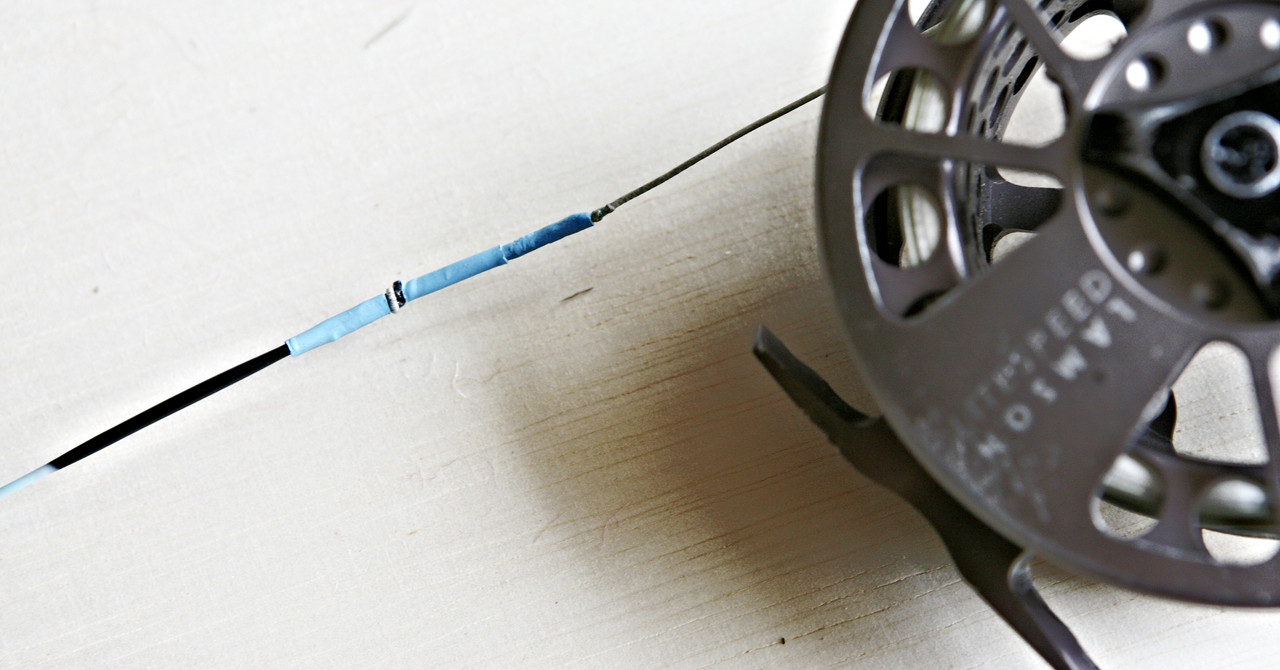 Howz it?
I was gifted a Airflow Compact Scandi head from a friend who discovered he was not a fan of Scandi.
I took it for a test drive today and it's a fantastic line (feels like a Scandi
)
What bugged me was the loop to loop junction was pretty clumsy going through the guides. A simple solution was to butt up some shrink tube where the loops met and that made all the difference.
In the pic you can make out three sections of shrink tubing. The one on the far right is fixed/heat treated that's covering up a pair of nail knots that secures the loop to a old Rio Gold line I chopped the head off. The sections at the middle and far left are not heat treated. They are just snug enough to condense the loops but I can still slide them apart and undo the connection to change heads.
The easiest way to get the shrink tube onto the fly line is take some thread and pass it through one of the loops doubled it over. Next take the two ends and thread it through the shrink tube. If you have a bobbin threader all the better. From there while holding onto thread you simply slip the shrink tube over the fly line and repeat with the other loop. Connect your loops and slide the tubing up tight to the loop to loop junction. Not sure if this is an old trick or not but hopefully it helps.
Last thing your shrink tubing can't be too loose or too tight it has to be just right like Goldie locks and Da Bears
Last edited: