Administrator
Staff member
Messages

20,838
Reaction score

2,885
Location
I have turned over a new leaf so to say and will begin listing the new style flies I am tying and some of which have already proven to be great fish catchers.
I will first post the pictures and as time allows I'll edit in the tying materials lists for each pattern.
Here we go ...........
Skykomish Sunrise, 2 variations tied on Pro Tube Micro flex tubes.
Tying Materials:
The Tube
ro Tube Micro black with 1/4" of clear shrink tubing welded on the rear for hook junction.
Rear hackle: Sunburst yellow & orange / red dyed schlappen folded and wound full
Body: Red chenille with a very old silver garland circa 1980; use what ever you have for some sparkle
Front hackles: Place a small dubbing or chenille ball on the tube then wind the 2 colors schlappen again
Wing: White hair; this is arctic fox but any white hair will work fine
Cone: I painted that but any cone will do, the cone is removeable
Species: All salmon & rainbow trout
Tying:
Very much the same but showing ribbing like most will have available and no cone.
AK. Assassin tied on Pro Tube flex tube, with & without cone.
Hot Orange;
Black & Purple tube with Hot Pink Fox Wing;
Copper & brown / Black Intruder with hidden weight; Intruders are tied on cut shanks from old salmon hooks.
Purple & black Intruder;
Black & Blue Intruders;
Sculpin Helmet Sculpin Minnow Shank Flies.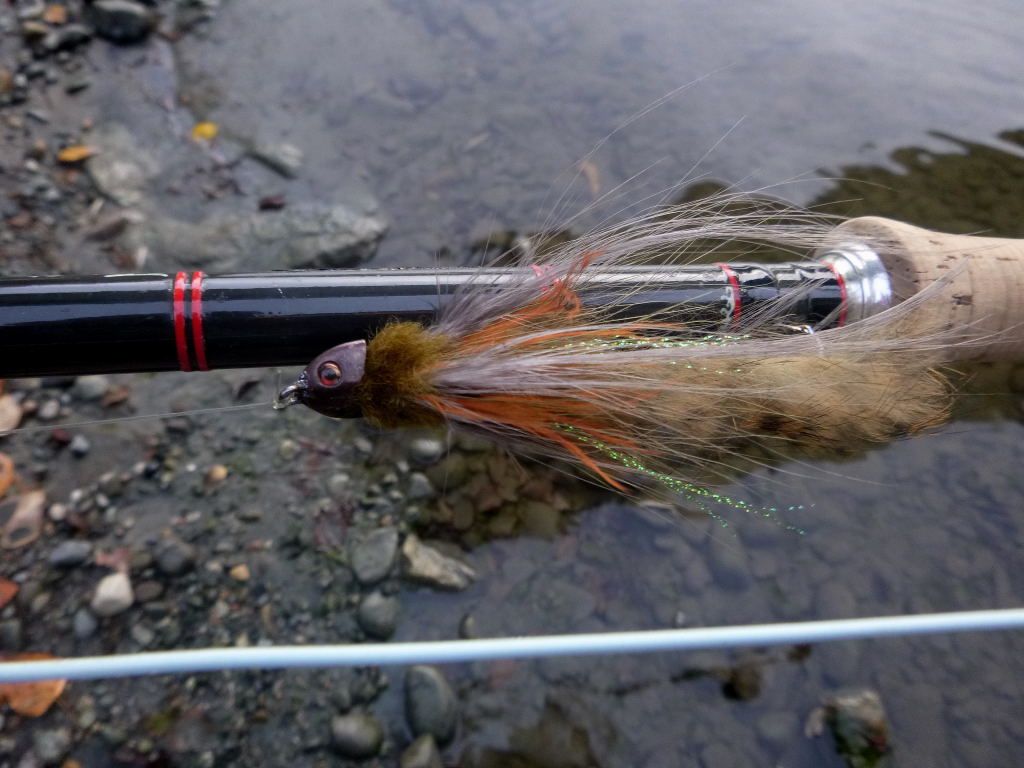 Just to show that I haven't left my traditional flies behind a pair of Western Doctors.
Dark Wing;
Light wing;
​
Silver Salmon & Trout :shades:
Last edited: