Really good stuff mikel... I once read that a healthy trout, ready for release will almost always appear to be looking down... and a stressed fish will have eyes that are "centered" and glazed... ever heard of this?
Anyway, here's an interesting CPR story (catch-photo-release)... this is Earl the Doorman, long story, but my friends and I caught and released him three times over three seasons. He always took the same spot in the pool (hovering ghost-like in front of an old shed door lodged against the bank).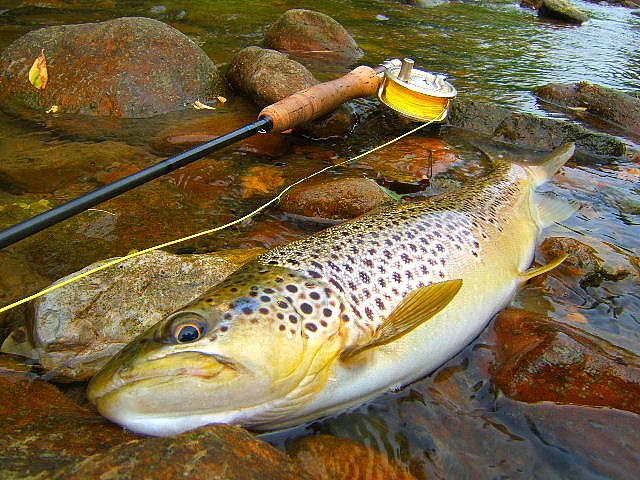 Other than the obvious, we know for a fact that it was the same fish because we were probably not the FIRST ones to tangle with and release Earl... check out the mangled (but healed) left lip on this close-up.
A sudden drop in water levels due to a faulty water exchange pump left Earl to die in a puddle sadly the fall after we last saw him. Tough ending for a great warrior... but a good C&R example up to that point.