Messages

19,564
Reaction score

616
Location
Similar to many flies I've seen lately but made with what I have available. I have made three and will give them a go on the resident rainbow trout from now until September. If it takes lots of trout then it'll be a shoo in for steelhead when I run across them.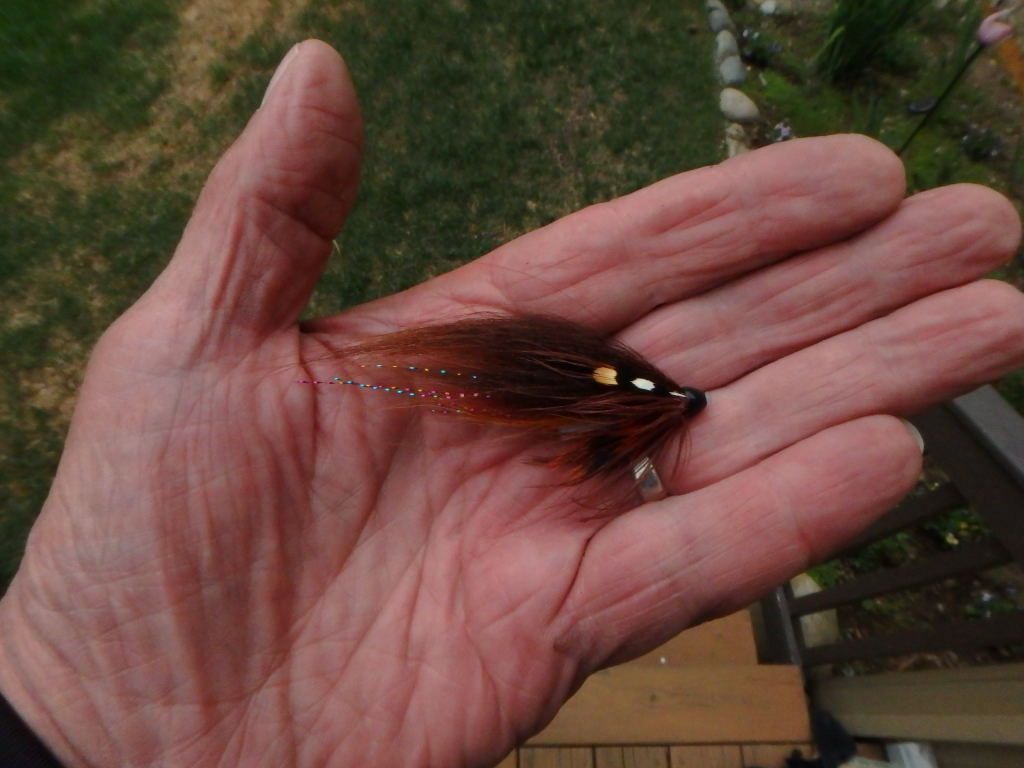 The artsy version ....
What I had on hand was:
Pro Tube flexitube with the hook holder trimmed to 1/2"
Body: Gold flexi weight 15mm length
Bottom Wing: orange & red PB hair sparse
Throat: Dyed Squirrel Tail hair / orange brown sorta
Middle Wing: Firey Brown Fox
Flash: Couple strands of rainbow whatever....
Hackle: Red brown home dyed schlappen
Top Wing: Firey Brown fox then JC cheeks
Head: Black Pro Cone medium, fly should sink well.
I think the fly is dark enough to appeal to these fish as a Sculpin minnow or at least suggest that they may be something good to eat. The business of looking good to eat is I believe why the long black Monkey and Sunray types work well for me here. I think they look like a leech.
Here's a slimmed down version with no throat and a gold magic disc head.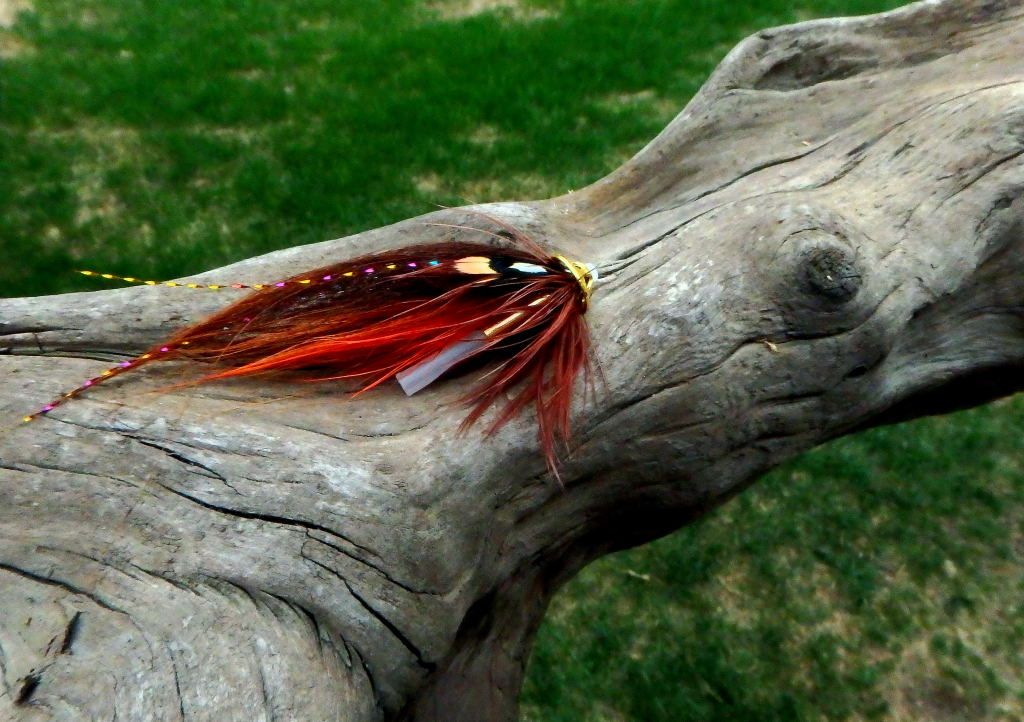 You can actually see the 'body' on that one