Forum Member
Staff member
Messages

21,952
Reaction score

5,182
Location
When I look at the shear number of images and discussions on the Rod Love thread out in General Discussions it's been a hit for many. Some of the nicest rods I've ever seen appear on that page. I think we can agree that while it may be difficult to get a decent photo image of a 6'6" to 9' single hand rod it's harder yet to show me your 13 to 17 foot beauty. WIth that in mind then handles, reels, interesting windings and trims as well as the ever popular on the water shots will be just fine.
To start the conversation / show and tell I'll go snoop through my images and post a few. There will be new stuff coming because I'm building (via purchases) a new outfit that should all be here in a week or so
Here's a 13 & 1/2 foot Sage One 8 weight with an Evoke reel by Sage balanced across the back while a trout is lifted before the goodbye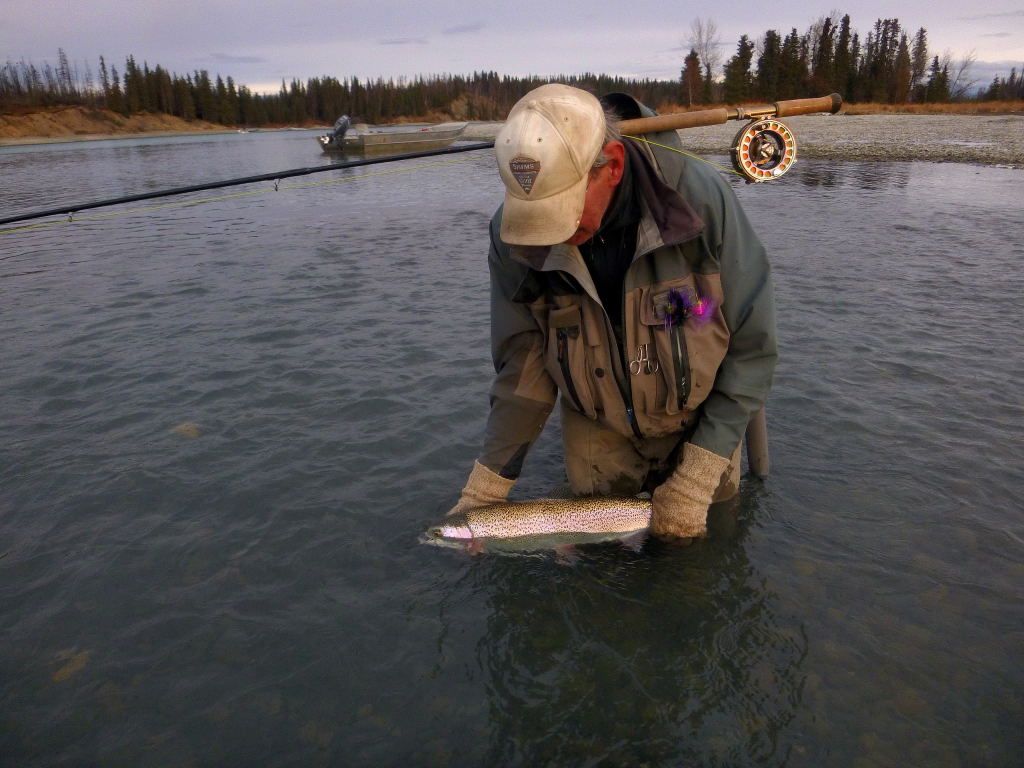 Next a Hardy Taupo on the carbon reel seat of a Hardy Swift Mk II rod, love the rod and now use a Swift 975 reel on it which means I need a new rod for the Taupo....... It never ends.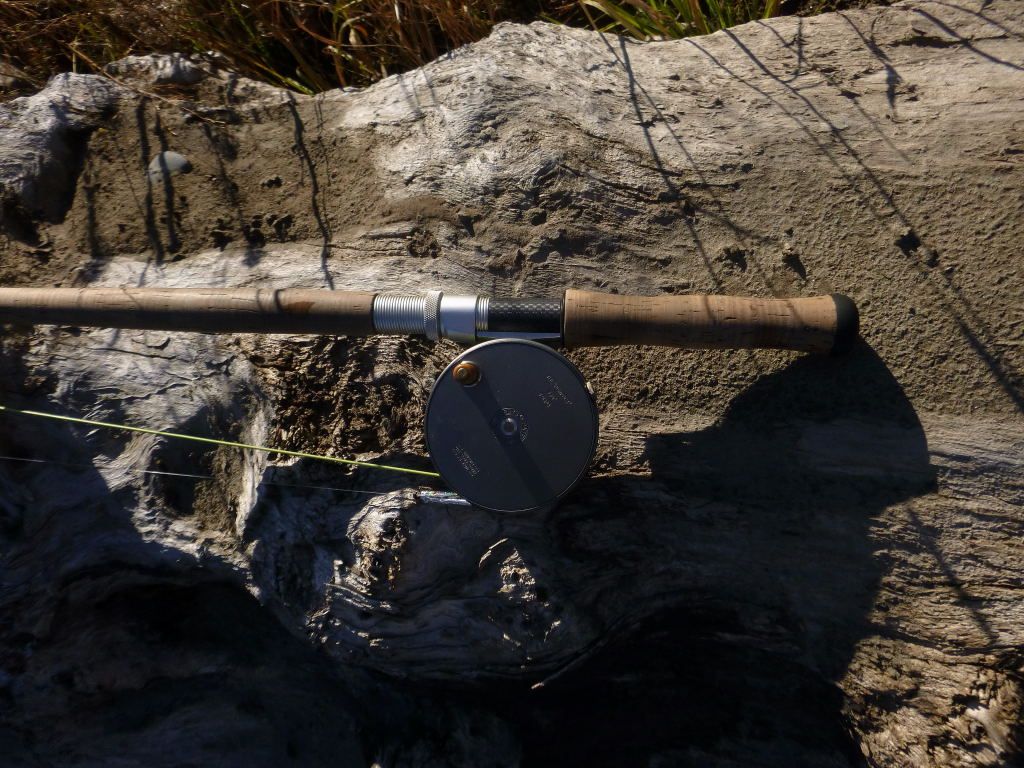 I'll stop at 3 rod reel combos, below a 1981 Hardy Salmon Fly Graphite my first 2 hand rod 13 foot 9 inches with my 4 1/4" Wide Spool and a trout.
SO I expect a slow start but as you may take or find images of rods and reels don't hesitate to show em off. I'm going to try to get every rod I own on the water this season and maybe take a beauty shot if I remember. 2 hand rods only, if I went to the stack to include the single hand rods the season won't be long enough for them.