Messages

305
Reaction score

16
Location
Tiger Trout
Here's an excerpt from my blog post from Wednesday's Tiger Trout trip.
"We got to Roblin around 9pm and it was too late to fish. It had been raining hard the entire way and I was a little concerned that the road into Twin would be mucky. We over-nighted just outside of Roblin and got an early start Wednesday. The weather was chilly and wet. The forecast said a high of 6ºC and scattered showers. Not exactly ideal but I figured that fishing with streamers could be a good start. The water temperature was hovering around 55ºF which is perfect for streamer fishing!
We kicked out from the launch and it didn't take long before I caught a decent fish right on a beadhead leech pattern. This one was a chunky female that put up a heck of a fight! It even jumped a few times.
The fish were scattered and we had to work for them for most of the day. The majority of the fish we caught were shallow and close to the shoreline or structure. I was using an intermediate fly line and stripping the flies fairly quickly. Josh was using a floating fly line and weighted flies.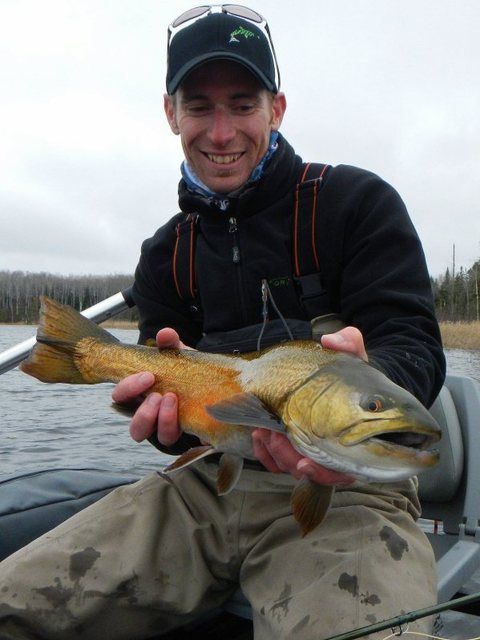 The wind was blowing out of the east/southeast and I suggested we head to the windy side of the lake. We found fish right in tight to the reeds in very shallow water. We were able to hook up with some decent fish and a number of 13-16″ stockers as well. Josh tried out a 5″ Sex Dungeon streamer and had two huge fish follow right to the tube! He was fishing from a pontoon boat and was able to stand up and get a good visual on any fish following his flies. There's definitely some fish over 28″ in the lake and I think BIG flies might just be the ticket in low light!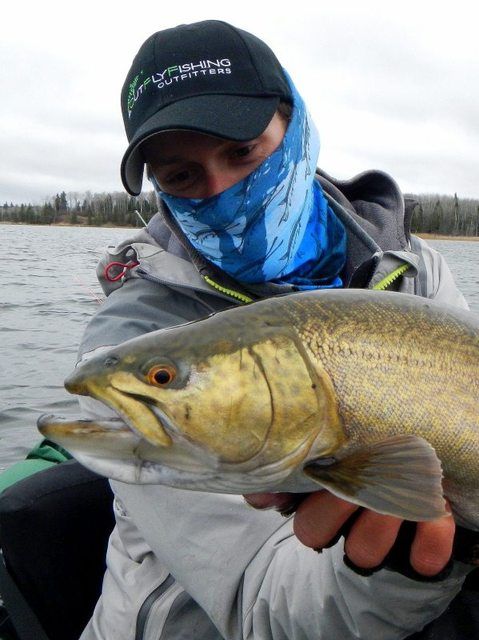 Josh ventured into a small opening behind some reeds and was fishing in the tiny open pocket. He had tried fishing the reed edges with no luck and as he was rowing back out he hooked up a fish from the middle of the pocket! After a good battle and the fish burying itself in the weeds, Josh was able to bring the fish to the net! This was a very colourful male and a beauty specimen!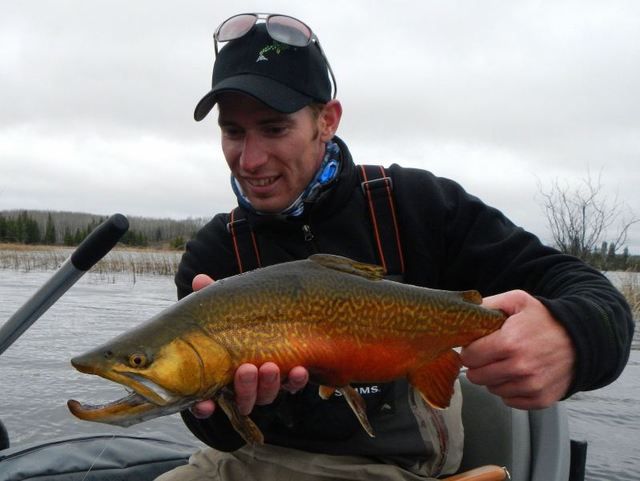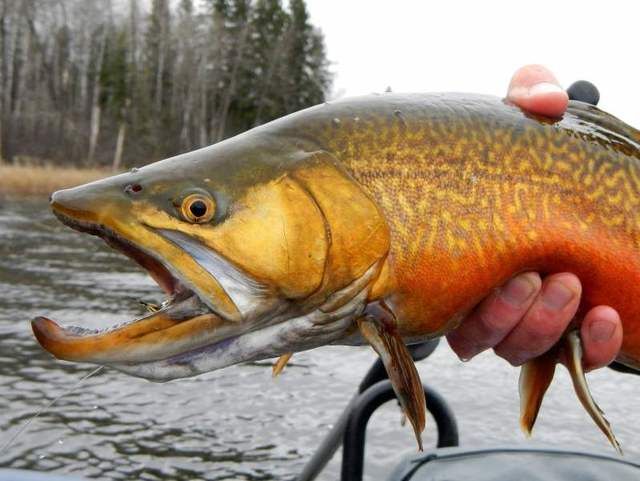 Like their parents, Tiger Trout colour up in the fall and in the early spring you still have a chance at catching males all fired up. By late spring this colour tends to fade. We were lucky to be able to catch one in all its splendor!
We worked our way around and I suggested we give it a go in the smaller lake. Two weeks prior you couldn't fish it because it had turned over but I said it might be worth a go in there. We split up and Josh hit the west side while I hit the east side. I hooked up a big female off an opening the reeds. She had some serious shoulders on her!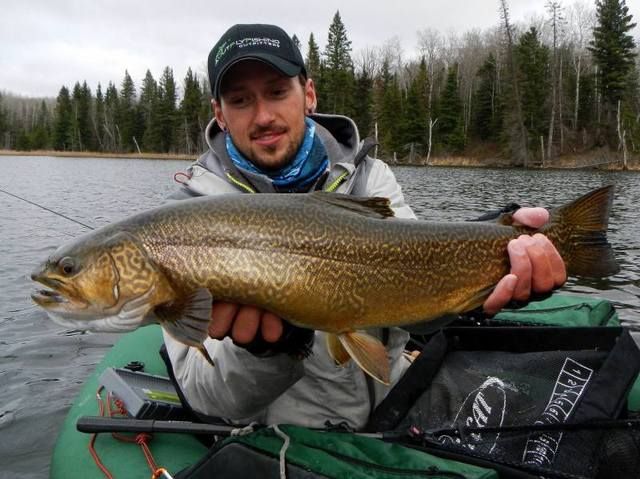 After a couple pictures I kicked back to the east side and continued working the shoreline. BANG, got into another good fish and landed a brute! This fish was very healthy and both it and the fish before measured 24″, very respectable trout!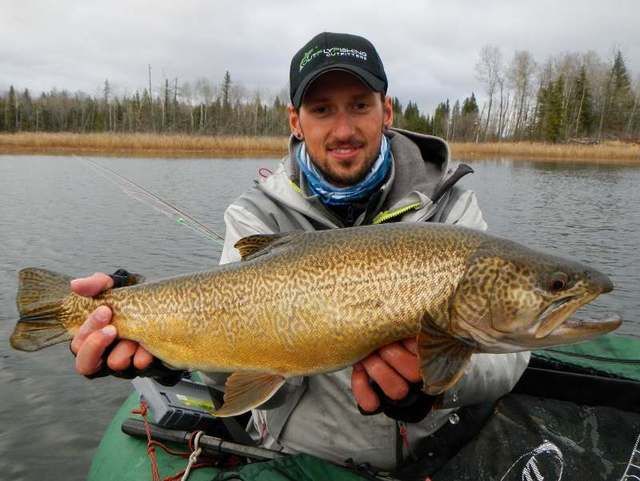 We both continued working the shorelines and Josh joined in on the action with a few really decent trout! He was able to end off the day with a personal best 24.5″ tiger! I was really glad Josh was able to get into some big fish and I was not expecting for us to do so well! Good job buddy!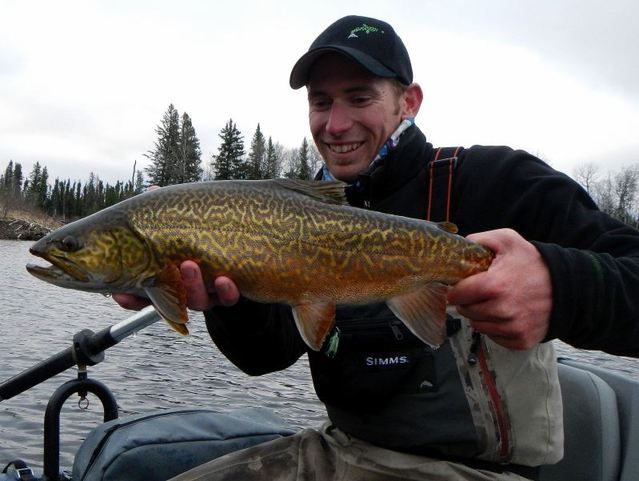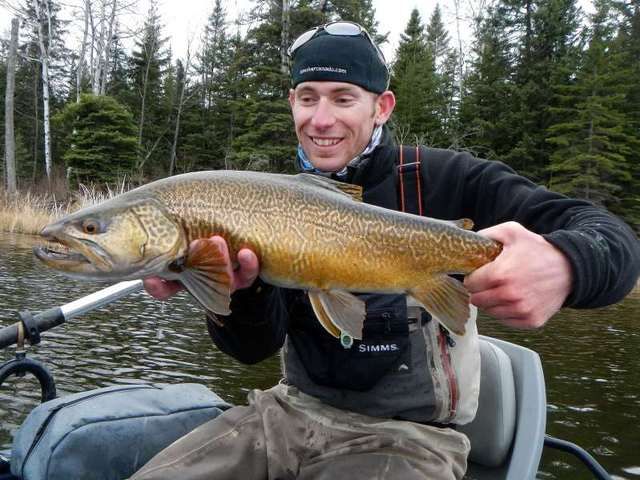 We ended up with close to 40 fish landed between the two of us. It was a fantastic day on the water and despite our frozen hands, we were grinning from ear to ear! If you've never caught tiger trout, they're a hybrid between a Brook Trout and a Brown Trout. They are aggressive, hard-fighting, and each fish is unique in colour, size, and shape. They're not commonly available to fly fisher's as they're difficult for hatcheries to produce Tiger Trout. The mortality rate is upwards of 95% and they're a lot of work and grow slowly when young."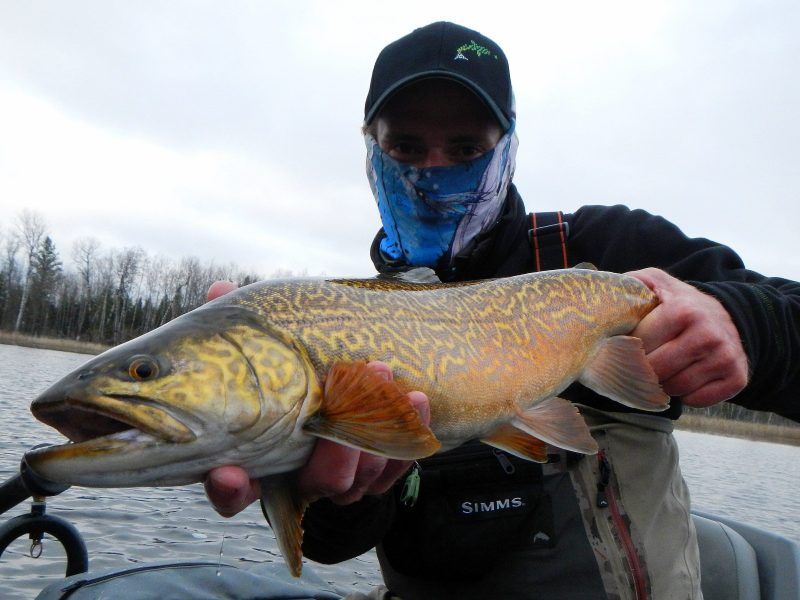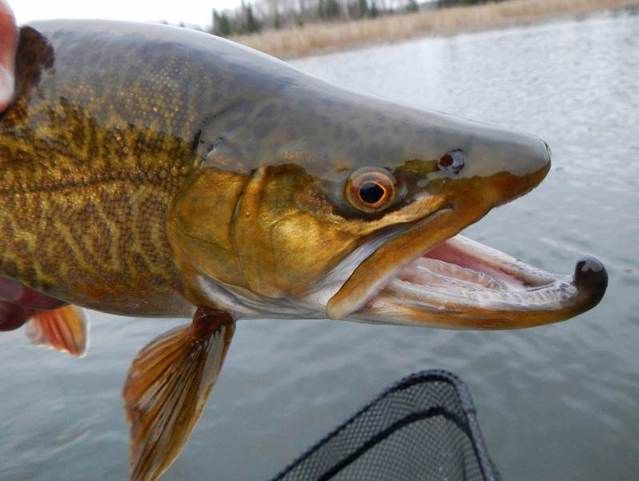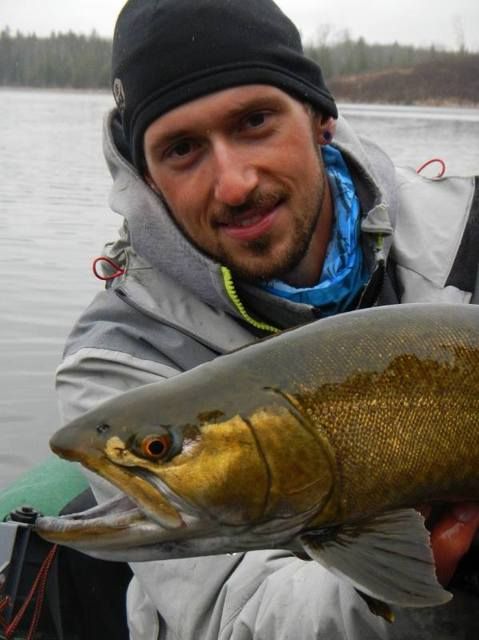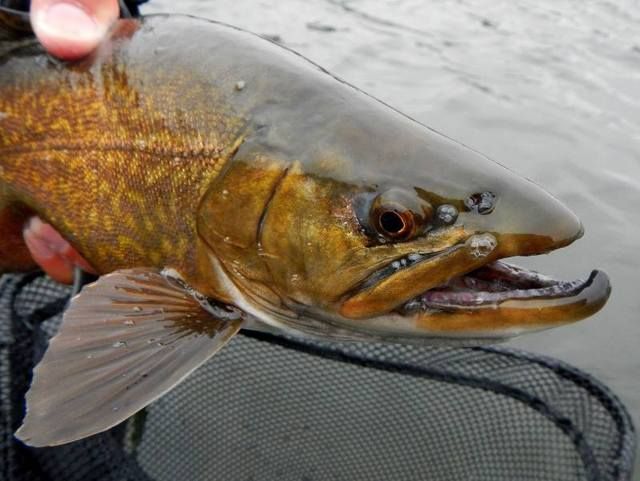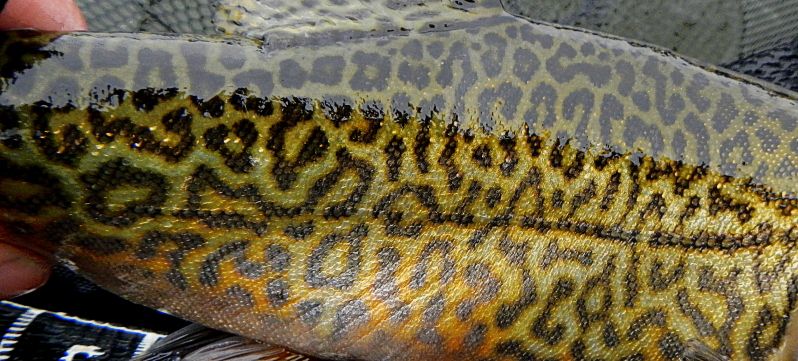 http://weedbed.blog.com/2012/05/twin-lake%E2%80%99s-tenacious-tigers-%E2%80%93-may-2nd/